Bee Gees singer Robin Gibb had been writing a 'bucket list' before he slipped into coma, it has emerged.
The 62-year-old, who had been battling colon and liver cancer, is believed to have just days to live after he was recently hospitalised with pneumonia.
Evidence of his fighting spirit was revealed today after a friend admitted the star had been making a list of things he still wanted to achieve shortly before his return to hospital.
The source told the Mirror: "He has kept an antique notebook by his bed to write down lyrics and ideas he has had floating around in his head.
"He has also expressed a desire to set up a children's charity involving music. It was a 'bucket list' of things he wanted to achieve. But everyone is very worried now."
Scroll down for a gallery of images of Gibb and the Bee Gees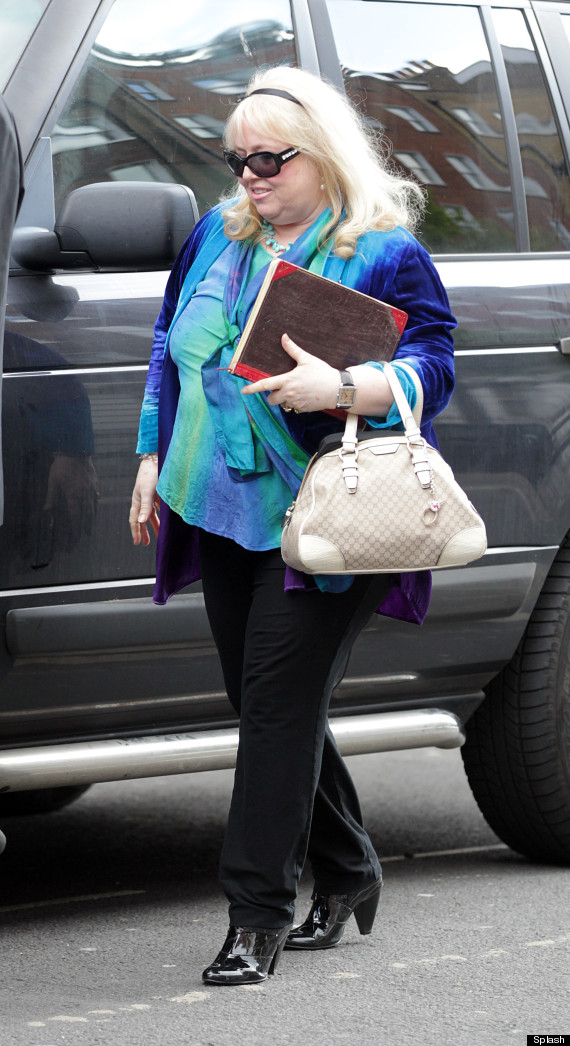 Gibb's wife Dwina arriving at the private Chelsea hospital where her husband is being treated
His wife Dwina and son Robin-John, 29, are maintaining a bedside vigil and the singer's brother Barry 65, and mother Barbara, 91, are also with him.
News of Gibb's condition broke on Saturday. A friend told The Sun: "Our prayers are with Robin. He has kept so positive and always believed he could beat this.
"If there is anyone you would put money on pulling through such a dire situation, it would be Robin because he is a fighter. But this is a battle he will struggle to win."
Gibb had surgery on his bowel 18 months ago for an unrelated condition, but a tumour was discovered and he was diagnosed with cancer of the colon and, subsequently, of the liver. It had been thought his cancer was in remission as early as last month, but the latest deterioration in his health coincides with reports of a secondary tumour.
A statement on the singer's website RobinGibb.com said: "Sadly the reports are true that Robin has contracted pneumonia and is in a coma. We are all hoping and praying that he will pull through. Because of this situation, Robin's website is temporarily unavailable. Sorry for any inconvenience."
Gibb's twin brother and bandmate Maurice died from the same bowel condition that initially led doctors to operate on Robin. His younger brother Andy, who was not part of the Bee Gees but a successful singer in his own right, died in 1988 from heart failure at 30.
Celebrities have been tweeting their prayers and best wishes for Robin
@peterframpton

Peter Frampton
My positive thoughts go out to Robin Gibb and all of the Gibb family. I am wishing you the best and hope for a quick recovery. Much love 2 U
@MrDuncanJames

Duncan James
MY thoughts and prayers are with robin Gibb and his family at this time. Such a wonderful man x
@BrianMcFadden

Brian Mcfadden
Thinking about robin gibb. My thoughts are with his family. Hope he fights thru or lives his last days peacefully.
@TopCatTC69

Anthony Cope
@tonyblackburn
Morning from TC to TB. Thoughts and prayers with Robin Gibb and family. He has done so much for music in UK & Globally. X
@NickyAACampbell

Nicky Campbell
wishing lovely Robin Gibb and family every strength. Keep fighting Robin.
@ronanofficial

Ronan Keating
Just heard about Robin Gibb. So sad. My thoughts are with all his family