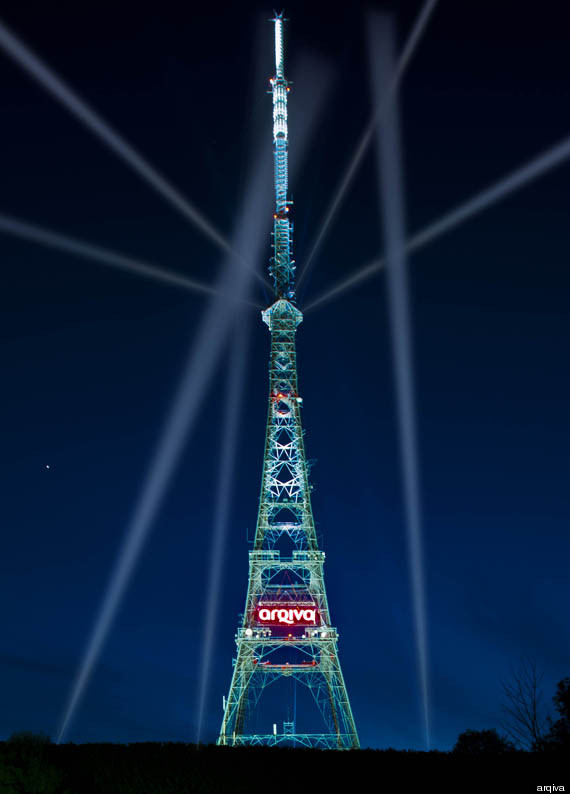 The full song and dance will take place at 9:15pm on 18 April, once the signal has been switched off, when Sir David Attenborough and Brian Cox will switch on the illuminations that will shower the 219-metre tall tower in light.
The nostalgic moment which marks the end of an era, and a leap into the future, will be overseen by Mark Thompson, director-general of the BBC.
It's the end of an era for Thompson too. He announced his resignation on 19 March. Thompson was appointed in May 2004.
Sir David Attenborough said in a statement: "Thanks to public service broadcasting, for the past 75 years we could all take part in the most memorable moments in the UK's history. Think about the coronation of Queen Elizabeth in 1953 or England winning the World Cup in 1966. Now with the switch to digital TV, we're celebrating the start of a new, very exciting time in UK broadcasting when viewers will have more channels to choose from and a better viewing experience than ever before. This is as wonderful as anything I've experienced in my 60 years of working in the TV industry."
Why such a London-centric celebration? So far, the Crystal Palace tower has served the highes number of TV viewers, with nearly 12 million people receiving its signal in the capital.
Test image supplied by Arqiva.

SUBSCRIBE TO & FOLLOW UK TECH