I Woke Up Gay - BBC3, 8pm
It's not often we'll choose a repeat for our Pick of Tonight's TV, but this one stands out from the pack. In 2011, Chris Birch, a 19-stone beer-glugging, rugby-playing Welsh lad who loved the ladies, suffered a stroke and literally woke up gay. His story sparked a media frenzy when it hit the headlines last year and reactions to last night's BBC3 documentary exploded over Twitter. (Repeated tonight on BBC, and definitely worth a watch)
More of Tonight's TV Picks below...
Birch had the stroke aged 20 and from that moment on his life completely changed. Although the physical effects were immediate - one of his nipples was left slightly lower than the other - changes to his personality and sexuality emerged more gradually.
"I was doing a forward roll down a grass bank one day and cut off the blood supply to my brain which caused a stroke to happen. It was from there, while I was recovering, that I realised I'd changed," says Birch. "It was a really scary time; everything I knew about myself had been pulled from under me and I needed to start all over again. I turned into a totally different person."
The young Welshman now works as a hairdresser, has shed a few pounds and is engaged to his long-term boyfriend Jak Powell. The story has reignited the nature vs nuture debate, and, although there are a cases where stroke sufferers have had major personality shifts, these remain extremely rare. Confused? Join the club... but imagine what it must be like being him.
During the documentary we follow Birch as he reunites with friends from his previous life and visits the scene of the accident for the first time.
Thankfully for those that missed it, the chaps over at BBC3 have been kind enough to repeat the programme at 8pm tonight. So make sure you tune in.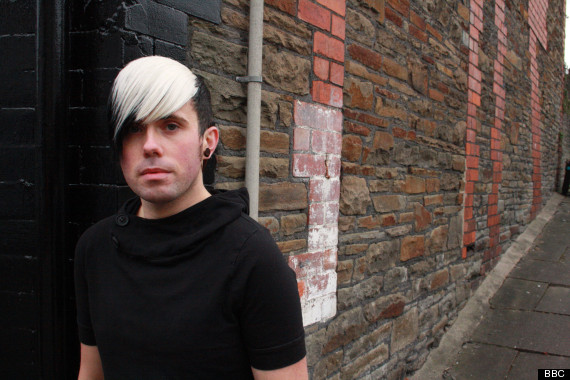 WHAT ELSE IS ON THE TELLY TONIGHT?
Elizabeth Taylor: Auction of a Lifetime – 9pm, Channel 4
The late Elizabeth Taylor was used to a life of extravagance.
Since her death many of her possessions have been auctioned off – her jewellery collection alone fetched a record-breaking $116 million. This documentary is an exploration of her life through her most treasured possessions, including some funny anecdotes such as the casual loss of a priceless pearl, only minutes after she was given it. How the other... 1% live.
The Apprentice – 9pm, BBC1
Well, it wouldn't be a TV pick without it. This week candidates have to devise a fitness regime to make some cash. We wonder who will be fighting fit, and who will be left out of breath?
Check out the news of the day in pictures below:
SUBSCRIBE TO & FOLLOW UK ENTERTAINMENT