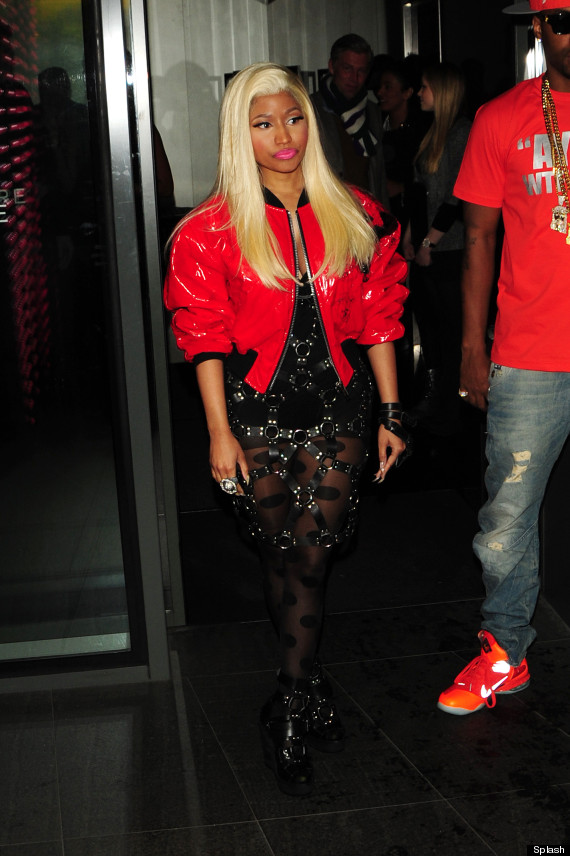 Lady Gaga has been in hiding for a while now preparing to go on tour, so while she's been working out how to get her disco stick and sparking bra into her suitcase, Nicki Minaj has been filling the celebrity-in-a-daft-outfit void rather nicely.
And Wednesday was another normal day in the office for the Minajatron, who decided bondage gear was the perfect choice for a rainy day in London. Well, obviously.
The singer donned a dress made entirely of leather straps as she left the W Hotel to go and film The Graham Norton Show, topping the outfit off with some bondage boots and a red pvc jacket.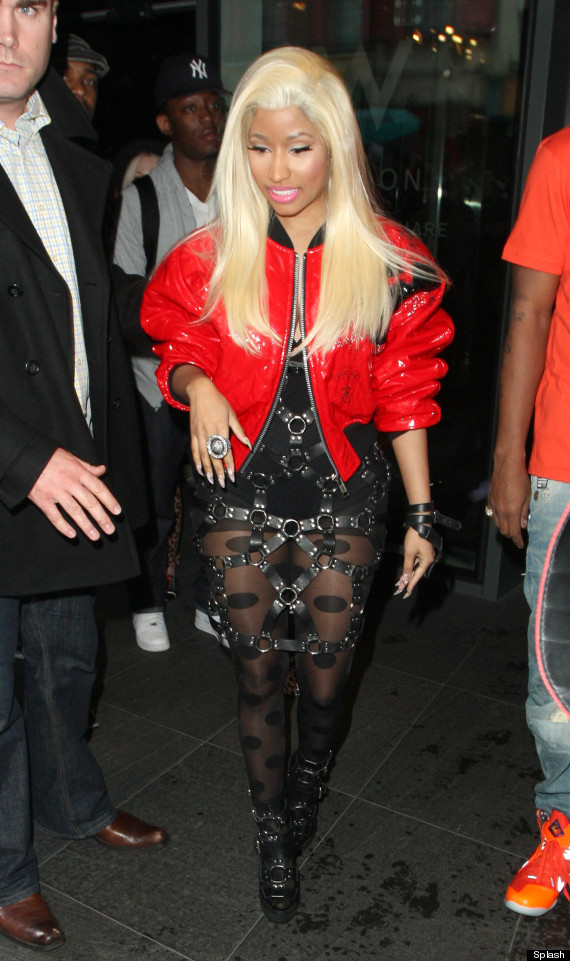 During her appearance on the comic's chat show, she explained her recent decision to quit Twitter.
She appeared to get into a row with one fan on the social networking site, before posting: "Like seriously, its but so much a person can take. Good f**king bye."
She told Graham: "A voice in my head told me to delete my Twitter and that's what I did.
"I had 11 million followers and I hope they will wait for me. I reply all the time and get to know them by name and I have a really personal bond with them… not all 11 million, but at least 10 of them a day."
> CELEBS ON TWITTER