Boris Johnson claims that he's kept his promises in office, but is he correct on that? The Guardian has helpfully collated all his manifesto pledges from 2008 here, and HuffPost has had a look through them and compared them to the reality of the past four years. It is true that Boris has kept many of his pledges - but there are areas where he clearly has not, and they boil down to three areas where HuffPost thinks the mayor's record is patchy. It is on this policy area that Boris has failed to meet many of his pledges. He admits that he has failed to reduce congestion at the Blackwall tunnel (a nightmare journey at the best of times), failed to get the tube to stay open later at weekends, failed to stop the unions from striking and failed to allow regular commuters to pay their travelcard by direct debit.
Where we think Boris has also failed is on curbing pollution in the capital. Boris promised in 2008 "to put the commuter first, by tackling congestion to reduce emissions," but the results have been mixed, at best.
"Nitrogen dioxide is a different story, levels in London had been dropping, but in some locations it has started to go up. We think this is due to what's coming out of exhaust pipes. This is largely due to the popularity of diesel vehicles. Diesel cars are better in terms of climate change but bad in terms of air pollution. Purely in legislative terms it is London's biggest problem. It will be extremely challenging to meet EU emissions targets on nitrogen oxide."
"Particulate matter is another complex pollutant - it comes from a wide variety of sources - and is resisting attempts to reduce their levels. It's the Mayor and Transport for London's greatest concern."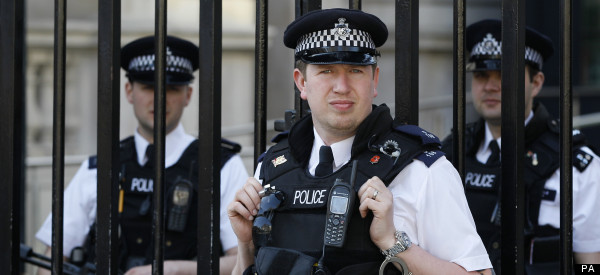 Police and crime in the capital
The reported crime figures here on the Met Police's website don't look great for Boris - most of them are in the red. But this should be treated with caution because London's population is also rising, so the crime rate per 10,000 people is often down. The number of black teenagers stabbed to death or killed by gunshots in London has fallen significantly over Boris tenure, although much of that was initiated by Ken through Operation Trident before he left office.
That said, Boris can boast that the homicide rate in London has fallen during his tenure. The Full Fact website concludes that it has gone down by 24% in the past year. This forms part of a long-term trend of declining homicide in the capital, one that was bucked slightly during Ken's tenure.
Boris can also take some credit for a fairly dramatic reduction in crime on London's buses and tubes. Buses in particular are much safer than four years ago, according to Transport for London figures. It is probably the only area of crime where we can say with certainty that the power of the Mayor made a difference, but it's a welcome one for anyone who needs to use a bus or tube after dark. Business and job creation
In fairness to Boris, job creation is an area where the Mayor's powers are fairly limited. Many things are beyond his ability to control - and the government would argue things like the Eurozone crisis are beyond even their power to control. That said the Mayor did make pledges to create jobs, and the facts really speak for themselves.
Amid a financial crash and recession, London's unemployment rate has remained higher than the national average for much of the last four years, and remains so. It is running at 10 percent, the second highest region in the UK. The picture is uneven, too, with some recovery in more affluent parts of London but a worsening problem being seen in the East End and inner southeast London. Of particular concern are the latest unemployment figures from last week - while most regions in Britain saw a fall in unemployment, London's figure rose by 0.2 percent.
Unfortunately for Boris the news just gets worse. The latest ONS figures suggest employment also fell in London, both in the last quarter (down 0.5 percent) and year-on-year (by 1.3 percent). Again this bucks the national trend, where employment has continued to rise, even though unemployment also has, at least until very recently.
Boris claims he has delivered on lots of key pledges on job creation, including reforming the London Development Agency and holding regular meetings with business. He is also well ahead of target to ensure 100,000 apprenticeships are created in London - there are nearly 60,000 created so far, he claims. It could be that some of his measures won't be reflected in the figures until later in the year or early next year.
But while Boris can claim that London's unemployment rose broadly in line with the national trend for the first couple of years of the recession, that is no longer the case. There are parts of London that have Spanish levels of unemployment, particularly when you look at youth unemployment. It's something that Boris should be making his number one priority when seeking re-election.
This Blogger's Books and Other Items from...
SUBSCRIBE TO & FOLLOW UK POLITICS