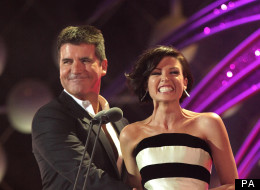 Simon Cowell is furious after finally reading a tell-all book about his private life - and he's even considering legal action.
Sweet Revenge: The Intimate Life Of Simon Cowell, by Tom Bower, contains a number of 'revelations' about the music mogul, including an alleged affair with The X Factor judge Dannii Minogue and details of his quirky life behind closed doors.
Simon is said to be fuming over the book, which went on sale on Friday, after finally getting the opportunity to read it from cover to cover.
His publicist Max Clifford told the Daily Express: "He isn't enjoying all the stuff that is coming out in the newspapers. He knew the book was coming out but he isn't happy about the revelations. He's a very private person.
"He's been reading the book for the first time this weekend. Of course it makes uncomfortable reading. We are talking about potentially taking legal action."
The release of the book comes as Simon's show Britain's Got Talent struggles to beat BBC talent contest The Voice in a TV ratings war.
New show The Voice peaked at 11.6m viewers on Saturday with Britain's Got Talent trailing behind with 10.6m.
However, PR guru Max claims Simon is remaining positive despite flagging viewership.
He said: "The reason that people watch
BGT
or
The Voice
is because of the show.
BGT
has gained more viewers this year and it is one of the most successful shows on the TV. Naturally Simon wants it to be number one."