Upper class passengers on Virgin Atlantic flights can now enjoy their journeys with a likeness of Richard Branson grinning at them from within their drinks.
Yes, the Virgin Atlantic bar will be serving "bespoke" Richard Branson shaped ice cubes on one of the first flights of the airline's new Upper Class Cabin this May.
The "Little Richard" ice cubes have been created using the exact measurements of the mogul's head and feature an impressive level of detail. The mould for the ice cubes took a team of four skilled designers a painstaking six weeks to create using detailed photographic techniques and laser scanning technology to create the perfect likeness of Sir Richard.
Luke Miles, Head of Design for Virgin Atlantic Upper Class said: "We're delighted to be able to offer our Upper Class passengers access to the newest, longest bar in the sky, and what better way to celebrate this than giving passengers the opportunity to share a drink with the face of our business?"
A spokesman on behalf of the bearded-one said: "While Richard would love to be able to sit and enjoy a drink with all of our passengers, his schedule means that it simply isn't possible. Now he is able to join our guests 'in spirit' on one of the Upper Class Cabin's first flights as they raise a toast to their trip and the exciting times ahead."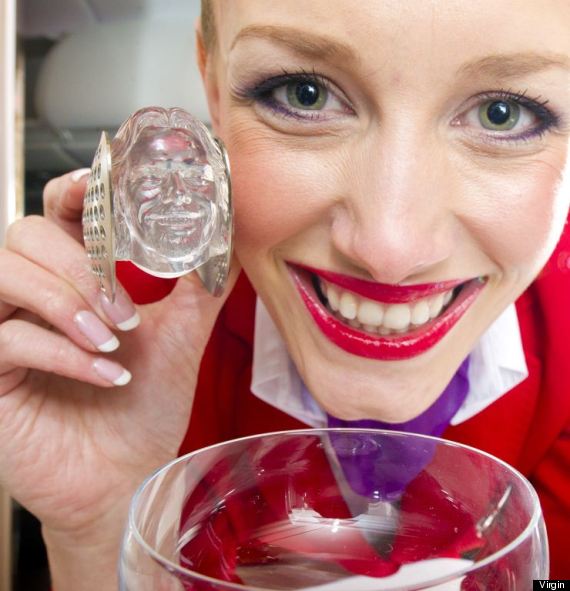 Pictures of the Day: 2 May 2012
SUBSCRIBE AND FOLLOW
Get top stories and blog posts emailed to me each day. Newsletters may offer personalized content or advertisements.
Learn more