Fresh from his election victory against Ken Livingstone, Boris Johnson jogged to work at City Hall on Tuesday morning sporting a rather brash pair of shorts.
According to the Evening Standard, which snapped the mayor on his morning jog, the black and purple shorts emblazoned with a Chinese-style dragon were a gift from his daughter.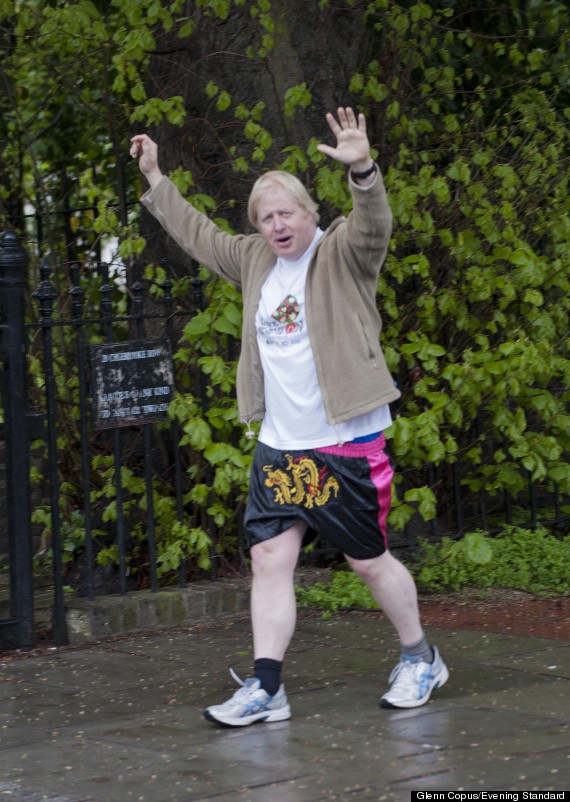 HuffPost applauds Boris for his bold choice of running gear, although we are less sure about the muddy brown fleece.
And evidence from 2008 suggests it is about time he replaced it: