Met Gala 2012: Best Dressed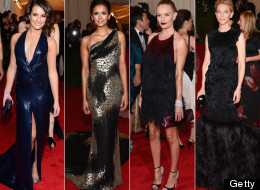 www.mydaily.co.uk:
With the 2012 Met Gala boasting one of the biggest red carpet turnouts we've ever seen, it was quite the chore narrowing down the many, many fabulous frocks (80 and counting at last check!) to choose our absolute favourites.
After much debate, we managed to pick our top twelve - but we need YOUR help in crowning a winner...