Errrrm, can somebody please tell Tyra Banks that Halloween is months away?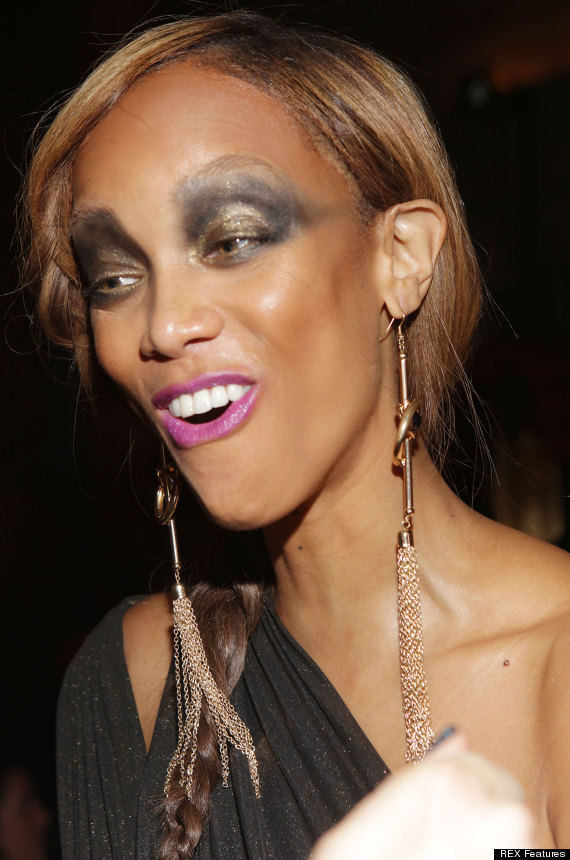 It was only yesterday that we brought you pics of the former supermodel in serious need of a makeover - but at least that was for a TV show.
Unfortunately, Tyra doesn't have the same excuse for these truly horrifying snaps.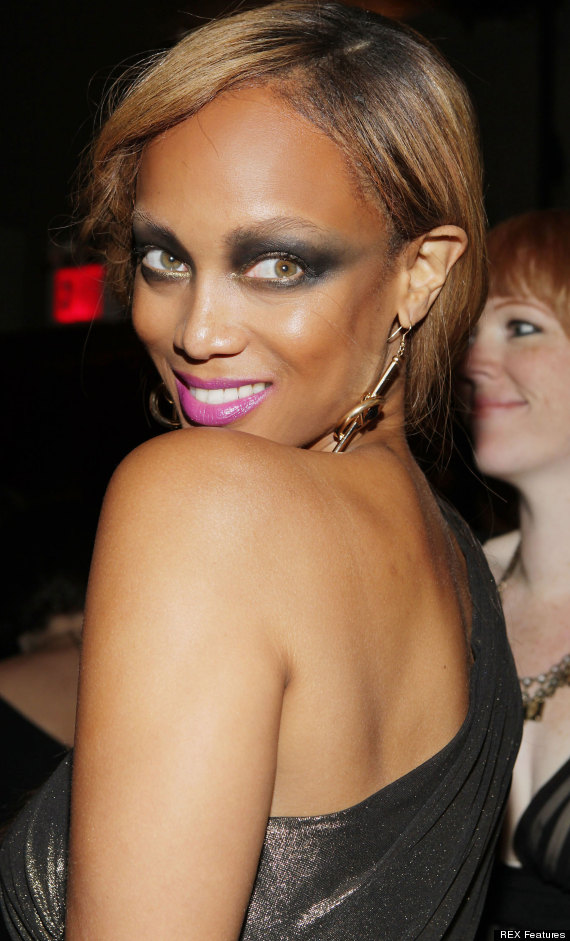 Either her make-up artist was unavailable or she forgot to pay her electricity bill and had to apply her face full of slap in pitch darkness.
Well, it's not like she's not going to own a mirror or ten, is it?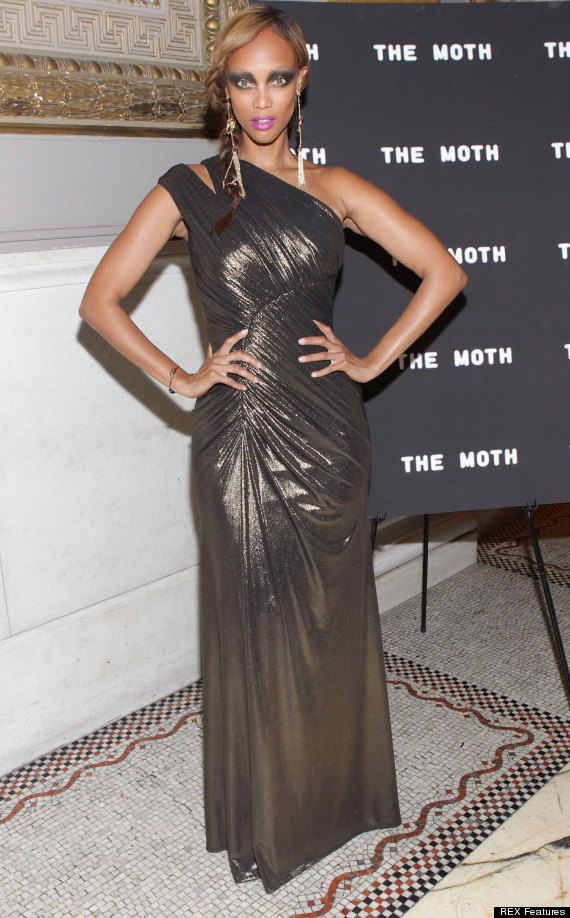 The America's Next Top Model host unveiled her latest look at The Annual Moth Ball, which was honouring film director Martin Scorsese.
Tyra love, sometimes less really is more.
> IN PICS: SLAP HAPPY STARS
Emma Watson really REALLY wants a role in Kung Fu Panda 3

Leighton Meester, please let us introduce you to the phrase 'less is more'

Well, it really is hard to find a concealer in that particular hue of orange, isn't it Amy Childs?

It's official: Brook Shields has joined the circus

Can we suggest investing in some light bulbs, Ashley Judd?

The Cheeky Girls prove that two sets of eyes aren't always better than one

Janice Dickinson forgets she has a top lip

Nothing powdering your nose, is there Jodie Marsh?

Just make them stop, Kim Kardashian, you really have had enough

Does Nicole Kidman even get dark circles?

Pamela Anderson is very much alive, not that you'd know

Yep, Paris, you've definitely got too much slap on that face

Attention Jessica Biel! You have two eyes so you might want to match them next time

Missed a bit, Joe McElderry

Has Rihanna been sleeping in her slap again?