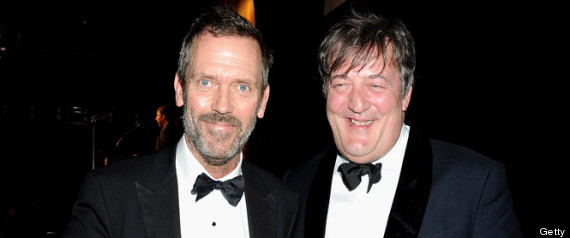 Hurrah, and indeed, huzzah. As either Stephen Fry or Hugh Laurie themselves might say. For one of the finest, funniest duos in British comedy history are set to reunite.
"When I can" turned out to be Tuesday, when he revealed:
The Canterville Ghost has been adapted several times for film television - but this appears to be the first animated reworking of Wilde's short story.
So while we're delighted to hear that Stephen and Hugh are working together again, it seems we'll have to wait a little longer for them to reunite in the flesh and in front of our very own eyes. But still - any excuse to run a selection of some of their best sketches, eh? From the early days on Saturday Live to A Bit Of Fry And Laurie, take a look at some of their finest moments below:
20 Bits Of Fry And Laurie
SUBSCRIBE AND FOLLOW
Get top stories and blog posts emailed to me each day. Newsletters may offer personalized content or advertisements.
Learn more