The auctioning of a vial of blood apparently drawn from the former president Ronald Reagan after his infamous assassination attempt in 1981 has provoked outrage from his charitable foundation.
The foundation's executive director, John Heubusch, said it would use "every legal means to stop its sale or purchase," calling the auctioning of the unique piece of memorabilia "a craven act."
Reagan's blood was taken at the George Washington University Hospital on 30 March 1981 after he was shot outside the Washington Hilton by John Hinckley Jr, who has spent the following 31 years in mental institutions.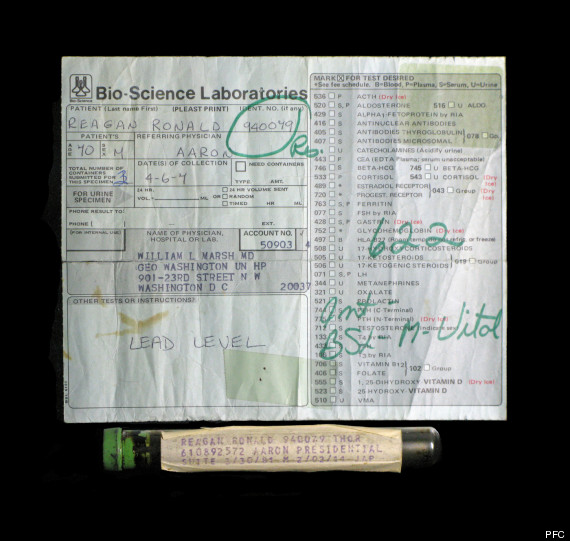 The vial of blood is accompanied by official documentation from the lav where the blood was processed
Heubusch added that the foundation had contacted the hospital and an investigation was under way into how the blood could have ended up in the hands of the anonymous seller, who claims it was passed down to them by his mother.
The seller added that they had previously tried to hand off the blood to the Ronald Reagan Library and Museum but they took no interest.

Pictures of the Day 22 May 2012
SUBSCRIBE TO & FOLLOW UK DAILY BRIEF