As Mariah Carey's husband Nick Cannon uploaded another adorable snap of their twins Moroccan and Monroe on Twitter yesterday, it would have been another difficult moment for her estranged sister Alison.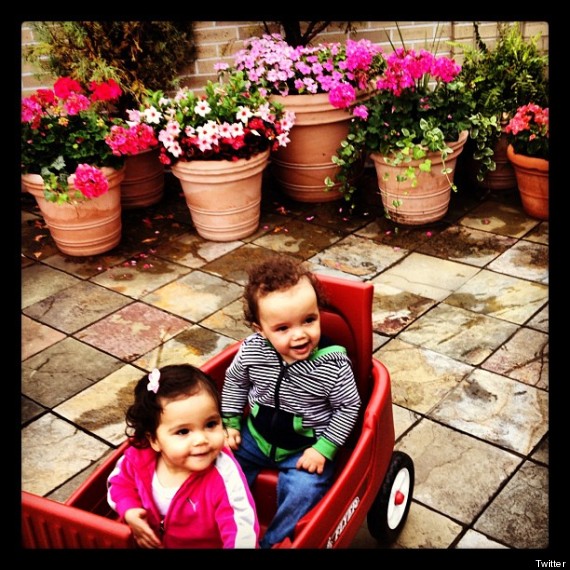 The former prostitute has come forward and publicly pleaded with the star to get in touch so she can meet her niece and nephew.
Mariah and Alison haven't spoken since falling out in 1994 over the custody of Alison's son, after she started working the streets and became dependent on drugs and alcohol.
Speaking to The Sun, Alison - who has now been clean for four months - said: "I cannot put into words how moved I was to see pictures of my niece and nephew for the first time.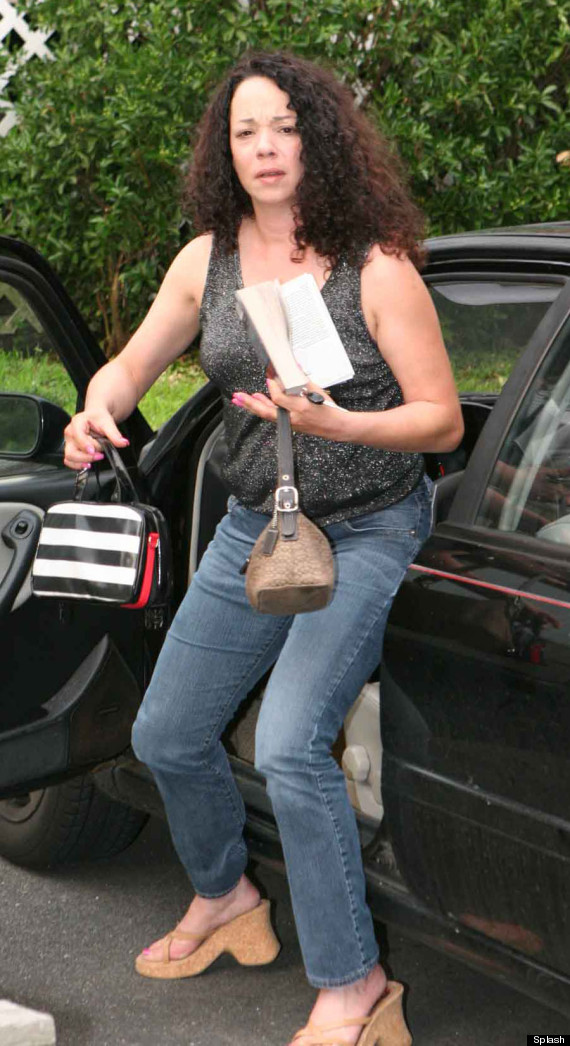 "They are absolutely adorable. And when I look into their eyes I see my sister's eyes shining right back at me — the eyes I used to stare into when I would hold her as a baby.
"I just wish Mariah would let me be her sister again and a proper auntie to her children.
The pair nearly reconciled over their father's deathbed in 2002, and last year when Alison thought she may have liver cancer, but she never heard anything from the singer.
When Alison was arrested in 2005 after she offered to have sex with an undercover policeman, one of Mariah's friends told The Mirror: "Over the years, Mariah has done everything in her power to try and get her sister clean and leading a normal happy life.
"She had an open cheque book where her sister's concerned and has always tried to offer her emotional support as well.
They added: "Mariah is looking for Alison to want to help herself. She can be there with love and support, but at what point do you not enable someone any longer?" But now that she's clean Alison wants to mend the fractured relationship.
"I want to reach out to my sister and tell her how much I miss her and how proud I am that we are family," she continued.
"We may be apart now, and it has been many years since we last spoke. But to me, despite all the bad times and the arguments, she will always be my baby sister."
> ENTER OUR COMPETITION TO WIN ONE DIRECTION GOODIES
> IN PICS: CELEB FAMILY ALBUM

Loading Slideshow
Before They Were Famous

David Beckham

Before They Were Famous

Simon Cowell

Before They Were Famous

Dannii Minogue

Before They Were Famous

Cameron Diaz

Before They Were Famous

Jay Kay (Jamiroquai)

Before They Were Famous

Elizabeth Hurley

Before They Were Famous

Julianne Moore

Before They Were Famous

Cindy Crawford

Before They Were Famous

Billie Piper

Before They Were Famous

Ellen DeGeneres

Before They Were Famous

Denise Van Outen

Before They Were Famous

Avril Lavigne

Before They Were Famous

Amy Winehouse

Before They Were Famous

George Clooney

Before They Were Famous

Ashton Kutcher

Before They Were Famous

Gwen Stefani

Before They Were Famous

Gail Porter

Before They Were Famous

Gwyneth Paltrow

Before They Were Famous

Heidi Klum

Before They Were Famous

Matthew McConaughey

Before They Were Famous

Jamie Foxx

Before They Were Famous

Richard Gere

Before They Were Famous

Jennifer Lopez

Before They Were Famous

Robert Downey Jnr

Before They Were Famous

Jennifer Biel

Before They Were Famous

Sigourney Weaver

Before They Were Famous

Joanna Lumley

Before They Were Famous

Tina Turner

Before They Were Famous

Katie Holmes

Before They Were Famous

Before They Were Famous

LeAnn Rimes

Before They Were Famous

Kylie Minogue

Before They Were Famous

Michelle Pfeiffer

Before They Were Famous

Mariah Carey

Before They Were Famous

Nicole Kidman

Before They Were Famous

Paula Abdul

Before They Were Famous

Enrique Iglesias

Before They Were Famous

Shakira

Before They Were Famous

Sinead O'Connor

Before They Were Famous

Tobey Maguire

Before They Were Famous

Tyra Banks

Before They Were Famous

Victoria Beckham

Before They Were Famous

Eminem

Before They Were Famous

Kelly Brook

Before They Were Famous

Sarah Jessica Parker

Before They Were Famous

Kate Hudson

Before They Were Famous

Britney Spears

Before They Were Famous

Duncan James (Blue)

Before They Were Famous

Usher

Before They Were Famous

Dermot O'Leary

Before They Were Famous

Jude Law
Also on HuffPost: