Our mantra when we leave the house for a night out usually goes something along the lines of 'wallet, keys, phone' not 'wallet, keys, phone, dog'.
Tsk, we KNEW there was something we were always forgetting. Not so David Walliams and his wife Lara Stone who took along their dog Bert when they headed out for a spot of posh nosh at Scott's restaurant in London's Mayfair last night.
As supermodel Lara carried the pampered pooch into the restaurant, David was charged with looking after the mutt's toys, which he carried in a rather fetching orange designer (doggy) bag.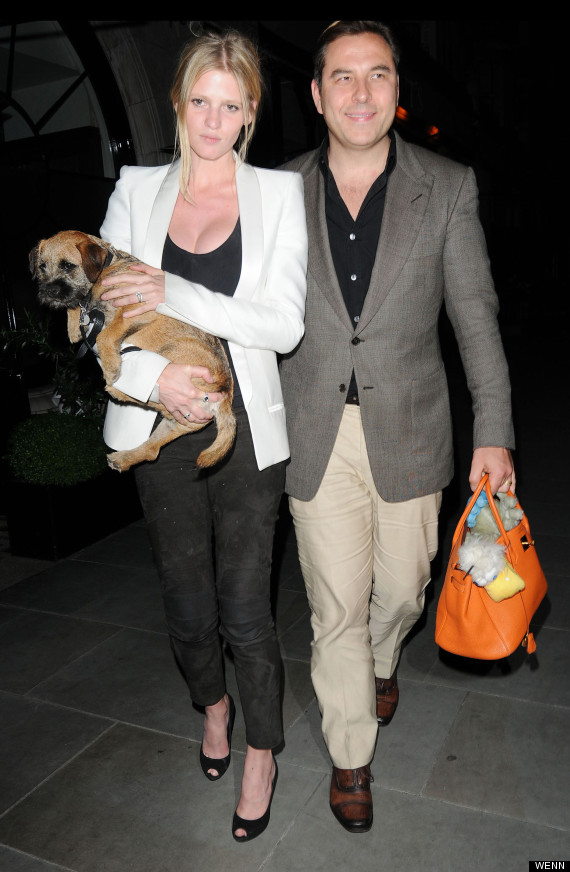 It's not the first time the couple have taken Bert out with them for dinner -they were also spotted with the Border Terrier at the same restaurant in March.
Well, we've heard he's got impeccable table manners.
> IN PICS: CELEBS AND THEIR POOCHES
Suggest a correction