Two people have interrupted the court appearance of Mick Philpott and his wife Mairead, who have been charged with the murder of their six children in a house fire, after shouting "scum" and "bastards" at the couple.
Court officials escorted the man and woman out of the Southern Derbyshire Magistrates' Court on Thursday.
The Philpotts showed no emotion as they were remanded in custody by the court. They will appear at Nottingham Crown Court tomorrow.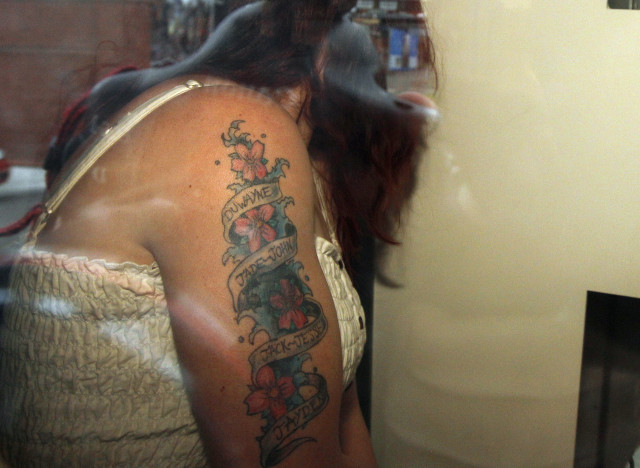 Mairead Philpott turns her head away as she is driven in a prison van from the Magistrates' Court in Derby
The blaze at their house on Victory Road in Allenton, Derby killed five of their children, who were all under the age of 10.
A sixth sibling Duwayne, 13, died of his injuries in Birmingham Children's Hospital two days later.
A Crown Prosecution Spokesperson said earlier: "It is important to note that the defendants are entitled to a fair trial and nothing should be said or reported that would prejudice that right."