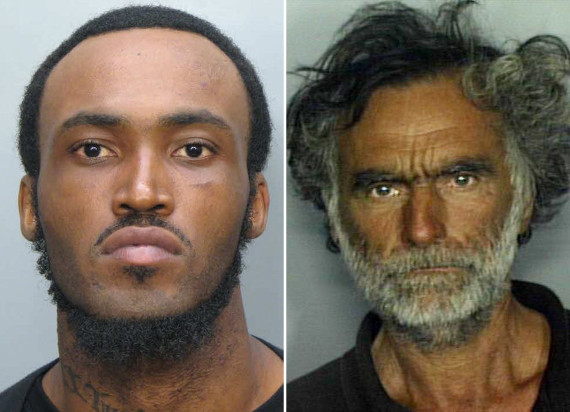 Ronald Poppo (right) and Rudy Eugene, left
Scroll to the end to see a pixellated image of Poppo's injuries (WARNING, GRAPHIC CONTENT)
The horrific attack left Poppo with his head almost completely devoid of skin and his nose and left eyeball missing. The 65-year-old is currently being treated the city's Jackson Memorial Hospital.
Speaking about the shocking events, eyewitness Larry Vega told WSVN-Fox 7: "The guy [Eugene] just stood, his head up like that, with pieces of flesh in his mouth. And he growled."
Vega alerted a police officer, who fired a shots at Eugene, eventually killing him.
The cannibal is thought to have been suffering from a drug-induced mania and Armando Aguilar of the Miami Fraternal Order of Police suggested the drug may have been a new form of LSD.
He told NBC 6: "Seventy-five to 80 percent of his face was missing, and he was actually swallowing pieces of the man's face."
Eugene's ex-wife has now come forward to say her former husband "always felt like people were against him".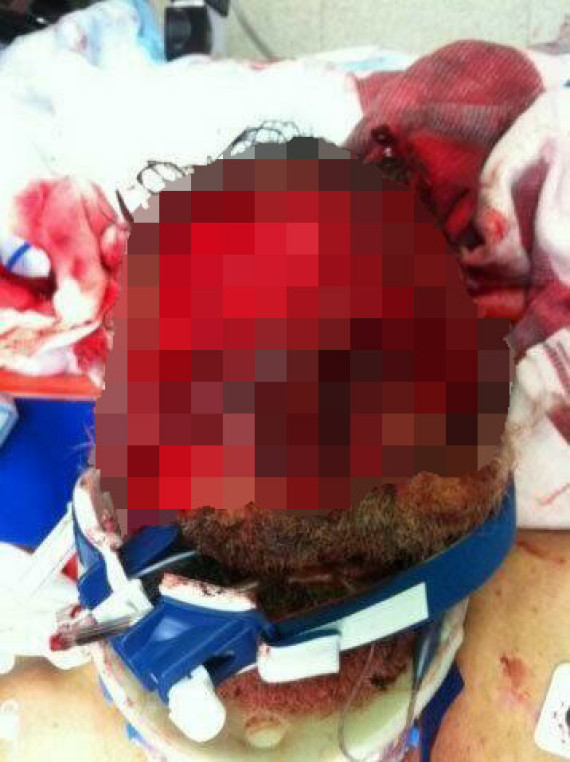 SUBSCRIBE TO & FOLLOW UK DAILY BRIEF