 Every day in the world of tech there are thousands of stories we'd love to cover, but don't have the time.
And then there are those stories where all you need is a single link, a video or a picture to get the point.
In our liveblog we're collecting all the little nuggets, juicy rumours and interesting stories we don't have space for elsewhere.
Check in throughout the day for the latest updates, and to keep on top of the tech agenda.
If there is something we've missed let us know via our Twitter page, or on Facebook.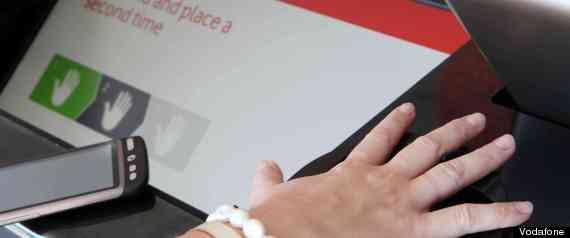 The Vodafone charging truck you know and love from the summer's big festivals has some cool new tech inside it: palm-based security.
No, that's not a reference to the defunct maker of Pres and Treos, it's a new type of security system which will read the veins in your hand to make sure you - and only you - can get your phone when it's fully charged.
Take it away Vodafone:
"Fresh from its winter refit, the Vodafone VIP recharge truck is now ready to roll for this summer's music festivals. ... The Vodafone VIP recharge truck is capable of charging the batteries of 2,000 mobile devices at the same time and for Vodafone customers it will be completely free to use at seven of the most popular festivals this year.

One of the biggest innovations this year is the introduction of revolutionary Palm Vein Readers, a unique security system that guarantees that any mobile put on charge can only be claimed by the person who dropped it off.

The technology works by scanning a customer's palm with infrared light, creating a unique biometric template known as a 'Vein Map' that is then assigned to that person's phone before it is stored in a secure locker. Once charged, the phone can only be claimed by the person who scanned their hand, eliminating the risk of lost or stolen phones."