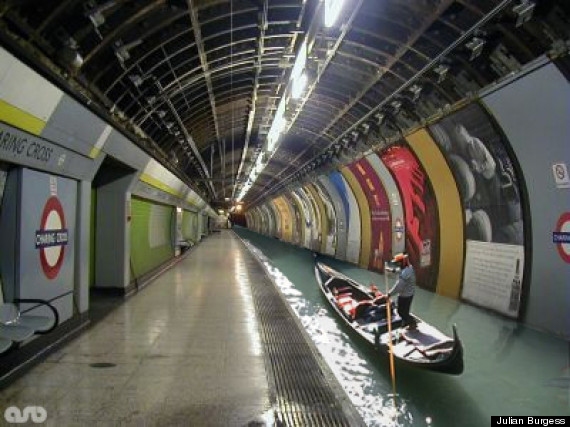 A big tip of the (gondolier's) hat to Julian Burgess for the picture.
Related on HuffPost:
Loading Slideshow
Kenneth Clarke reacts to the cricket, or possibly <em>The Voice</em>.

Sebastian Coe realises with horror that the Olympic torch is, in fact, meant to be on a road somewhere between Chester and Stoke-On-Trent.

Angela Merkel shows the Polish prime minister what she'd like to do to the Greeks.

Eva Longoria suddenly remembers that she's left the iron on.

Olly Murs, John Bishop, Bradley Walsh, and Peter Reid enjoy the huge balls on page 3 of <em>Soccer Aid</em> magazine.

Paloma Faith gets so hungry on a gig that she eats her microphone.

Labour finally gets its <em>Top Gun</em> moment.

Katie Price poses with style, as always.

Robert Pattinson. What a muppet!

All the picture captions you need for this <a href="http://www.huffingtonpost.co.uk/2012/05/31/george-osborne-olympic-torch-caption-competition_n_1559140.html?ref=uk-comedy" target="_hplink">are right here</a>.