It's far from the late painter's most sophisticated work, but that shouldn't stop this painted egg by Lucian Freud from selling for up to £100,000 when it's auctioned this month.
The self-portrait was daubed onto the hollowed-out egg 33 years ago when Freud contributed to an Easter-themed exhibition, then was left forgotten in a drawer until his death last year.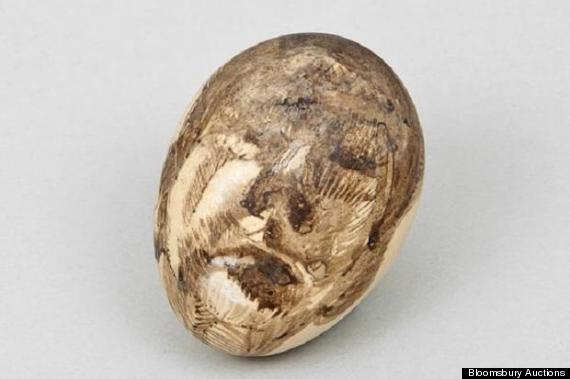 The owner of the egg was the curator of the 1979 Easter exhibition who was given it by Freud as a gift along with a note, which she then left in a in a desk drawer.
Among his many subjects was, occasionally, himself, painting a series of dark, psychological self-portraits down the years.
The egg self-portraits is his only 3D effort but bears all the hallmarks of a classic, tortured Freud self-reflection.
SUBSCRIBE TO & FOLLOW UK DAILY BRIEF