A father-to-be is facing jail after drowning his pet dog in the bath - because he couldn't afford to have it put down.
Cruel Robert Oram, 25, ran a bath and held his Staffordshire bull terrier Tyson under the water for two minutes at the flat he shared with girlfriend Emma Barker and her seven-year-old son.
A court heard how he then unplugged the bath and left the room because was "not sure" the five-year-old animal was dead then had a "little cry".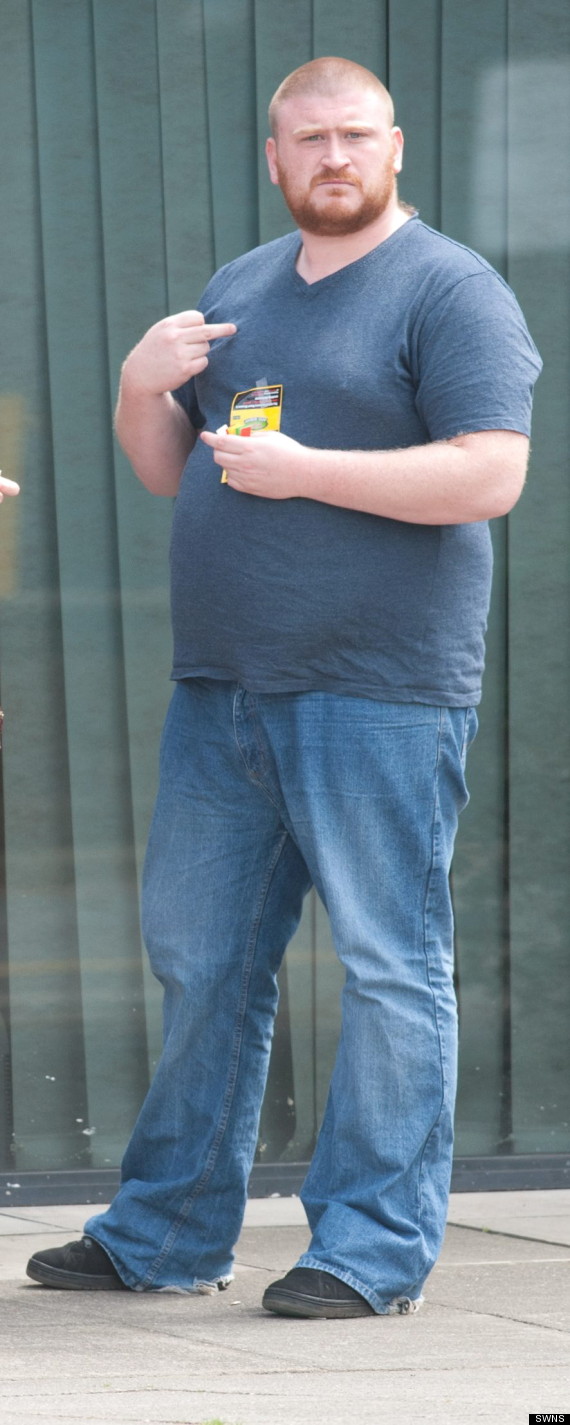 Robert Oram faces jail after he drowned his pet dog in the bath


Bizarrely, he then wrapped Tyson's body in plastic bags and left it at the bottom of the stairs so his stepson could say goodbye when he got home from school.
Oram, who was concerned about the financial constraints of a dog and baby, then gave his pet a funeral in nearby woods - in a bid to show him some dignity.
Kevin McCole, prosecuting for the RSPCA told Corby Magistrates' Court that the couple, who are expecting their first child together in two weeks, made the decision to drown Tyson because they were both on benefits and believed they could not afford to put him down.
Mr McCole described how a post mortem on Tyson showed bruising as a result of the "force applied to back of the skull" as he was held under the water.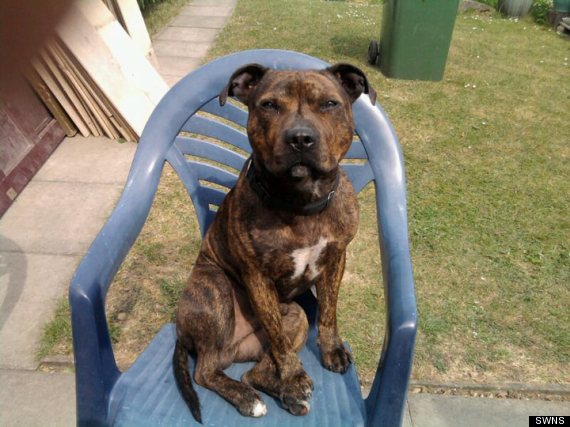 Tyler was given a funeral in nearby woods


He said: "It is reasonable that the dog would have sought to fight when put under the water and been caused to suffer in the moments prior to losing its life.
"Mr Oram told RSPCA inspectors that he held the dog under the water for about two minutes.
"He told them: 'I had my hand on the back of his neck and had hold of his front legs. He didn't struggle, he just went down.
"He said: 'I wasn't sure he was dead so I unplugged the bath and left him for about 15 mins, I went into the living room and had a little cry.'
"He then went back to the bath and wrapped the body in a plastic back and left it at the bottom of the stairs until his seven-year-old step son came home from school so he could say goodbye.
"He told Inspectors he then took the animal into the woods to 'give him a little funeral'."
When Oram was first approached by RSPCA inspectors he denied that Tyson was dead, claiming he had given it to a friend he met on a street corner.
He later admitted the crime and led inspectors to the wood where they found Tyson's body wrapped in plastic in a shallow grave covered with branches.
Oram and Barker inherited Tyson from a lodger who gave him to them because he felt he could no longer care for the dog.
The court heard a number of reasons why Oram believed he needed to get rid of the dog, including a fear that he might be part pitbull because he had become increasingly aggressive.
Alistair Evans, mitigating, claimed Tyson had been a loved family pet and that prior to his death had suffered no abuse in the nine months he was owned by Oram.
He said: "Mr Oram believed the dog was not well when they took him in but he was an obedient dog.
"He was well looked after during the time he was with Mr Oram, there is no suggestion that there was any mal nourishment or any other signs of maltreatment other than the act of killing him.
"Tyson's mannerisms and over all demeanor changed over time and he became more aggressive, Mr Oram was concerned about that.
"He was also somewhat ignorant to the cost of putting the dog down, he thought it would be very expensive.
"Once he had drowned the dog he had a little cry, later he wrapped the dog up and took it to some woods.
"He said he did this because he wanted some dignity to be shown to the animal.

Pregnant Emma Barker, has denied failing to prevent unnecessary suffering to an animal and faces a trial in October.

Addressing Oram's extensive criminal record, Mr Evans said: "He has shown he is a man that is capable of staying out of trouble, a man who is looking forward to raising his own child.
"He is sorry for what happened to Tyson."
At one point Oram stood during the proceedings to address the bench, describing Tyson as "a brilliant dog."
He pleaded guilty to causing unnecessary suffering to an animal on February 3rd this year.
The court also heard that Oram has a number of previous offences including two counts of common assault for which he served five months in prison in 2009.
Oram is due to be sentenced on June 21. He faces a maximum prison sentence of six months, or a fine of up to £20,000, under the 2006 Animal Welfare Act.
His partner, Emma Barker, has denied failing to prevent unnecessary suffering to an animal and faces a trial in October.
Comments are closed on this entry for legal reasons
Loading Slideshow
Emma Barker, Oram's partner

Rob Oram

Rob Oram

Rob Oram

Rob Oram

Emma Barker, Oram's partner

Tyler

Rob Oram