Scroll to the end to see graphic image of Eugene and Poppo, as well as recent images of Poppo, and a pixellated shot of his injuries immediately after the attack (WARNING, GRAPHIC CONTENT)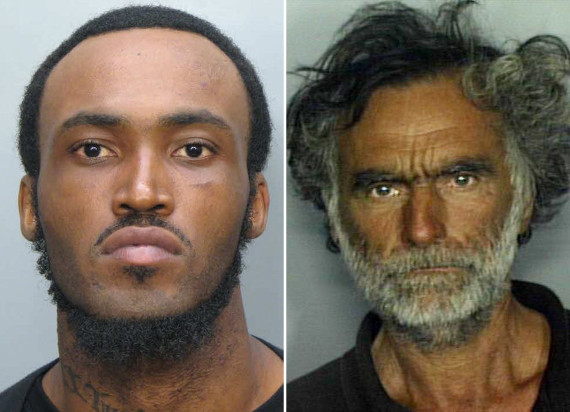 Ronald Poppo (right) and Rudy Eugene, left
Poppo is bloodied and naked from the waist down, as horrified police officers stand in the background.
Poppo was rushed to Jackson Memorial Hospital in a critical condition, but allowed two pictures of himself to be released on Tuesday.
The pictures reveal one of his eyes was lost to the attack while the other is covered by gauze. Poppo's nose is missing and his forehead is a mass of scabs.
Doctors told the press approximately 50 per cent of his face is missing, that the patient remembers the attack, understands he is in hospital and is aware of the media coverage.
It can also lead to overheating of the body, which is why so many users remove their clothing.
SEE ALSO: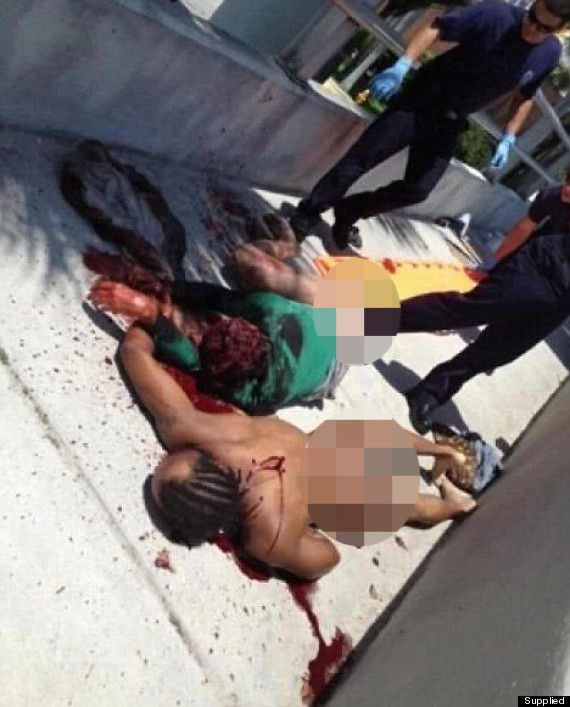 Eugene and Poppo lie on the ground in the aftermath of the attack
'Naked Cannibal Attack' In Pictures (WARNING, GRAPHIC IMAGES)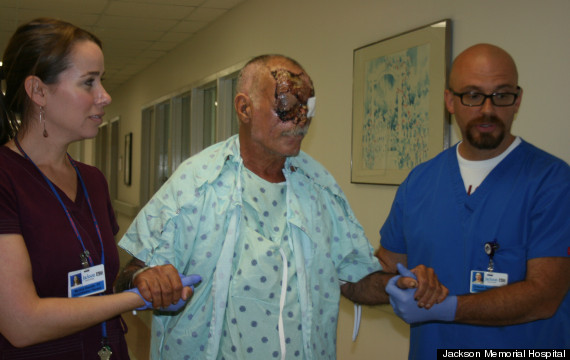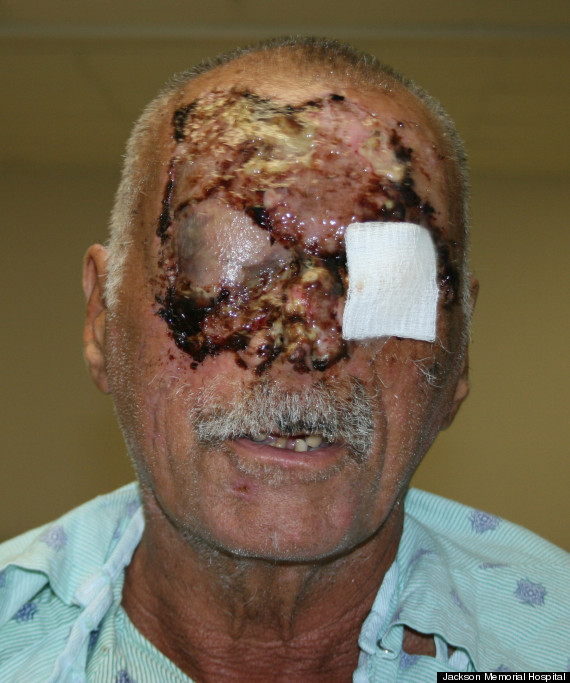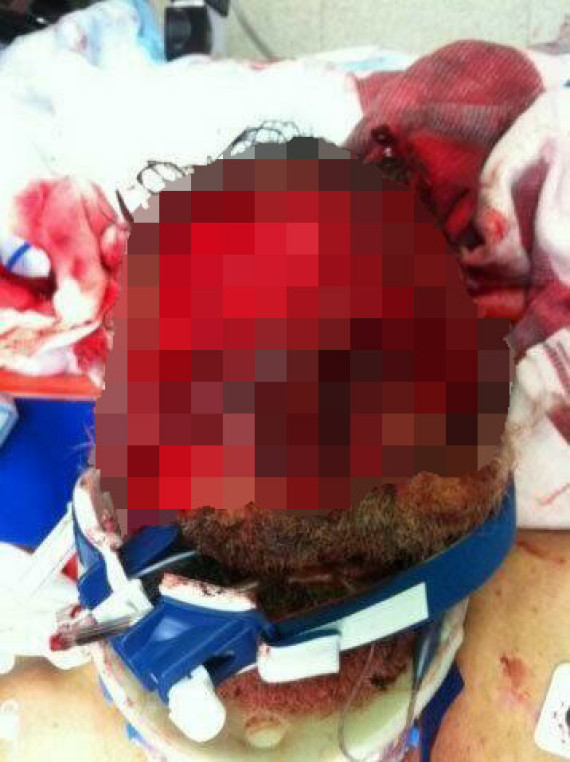 SUBSCRIBE AND FOLLOW
Get top stories and blog posts emailed to me each day. Newsletters may offer personalized content or advertisements.
Learn more