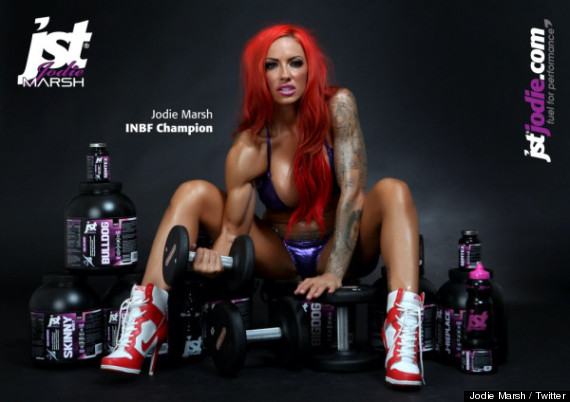 The performance-boosting ingredient in Rage212 contains - and here's the science bit - 24mg of 1,3-dimethylamylamine as well as 150mg of caffeine per serving.
As a professional bodybuilder it means Jodie can't use one of her own products.
The release of the muscle-building supplements coincides with her new show, Brawn In The USA, which is due to air on the DMAX channel from Wednesday.
Speaking about the programme, she tweeted last week: "I cannot describe how excited I am for everyone to see my new show. I'm so proud of what I've achieved & so grateful to all who helped me x"
SEE ALSO:
Jodie Marsh wins gold at INBF Championships
SUBSCRIBE AND FOLLOW
Get top stories and blog posts emailed to me each day. Newsletters may offer personalized content or advertisements.
Learn more