Charlize Theron, who has a habit of playing against her sun-kissed good looks and obviously appealing nature to convincing on-screen effect, has done it again with Young Adult, writer Diablo Cody's twist on the usual story of prodigal return by hometown girl done good.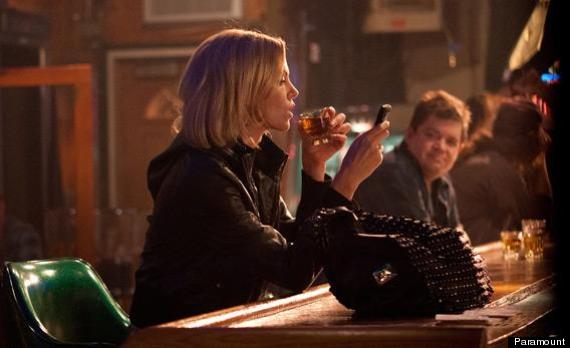 Charlize Theron is Mavis Gray, prodigal girl returned home, much to the bemusement of Matt Freehauf (Patton Oswalt)
Theron plays Mavis Gary, a successful author who returns to the town of her teenage years, convinced that her future happiness is wanting for only one thing - marriage to the high school sweetheart Buddy (Patrick Wilson) she abandoned years before. Only problem is, he's now happily married to someone else, and settled into his middle-lane existence.
Mavis's plans apparently thwarted, she finds unlikely solace in the form of Matt Freehauf - played with a kick by Patton Oswalt - a man who, like everyone else, lusted after Mavis throughout high school, but views her far more dispassionately these days.
To celebrate the film's release, we have an extended exclusive clip above. Watch and wonder, would you be able to resist Mavis Gary's evident charms?
Young Adult is released on DVD on 25 June. You can order it here. Here is the trailer below...