The gas explosion on Tuesday morning in Oldham left scenes of utter devastation.
The blast, in the Shaw area of the town, left a child dead and a man with 80 per cent burns.
Shocked locals and emergency service personnel were confronted by scenes more akin to a war zone, with one house completely flattened and piles of rubble strewn across the street.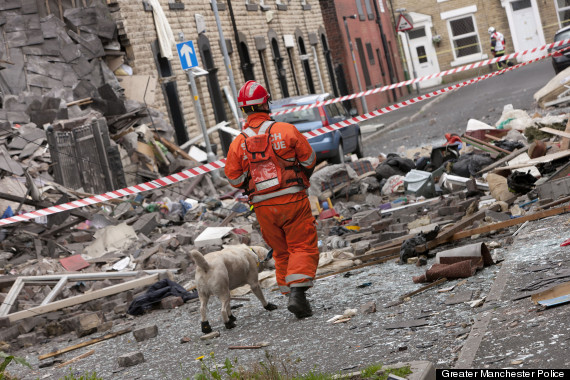 A rescue worker and a dog walk past piles of rubble
Terrace properties were ripped apart after a suspected gas explosion, which occurred shortly after 11.15am.
Alex Perkins, who lives on Duchess Street, told the BBC: "It's like a war zone - tiles that have blown off literally across the streets, there's just debris everywhere. It's mad.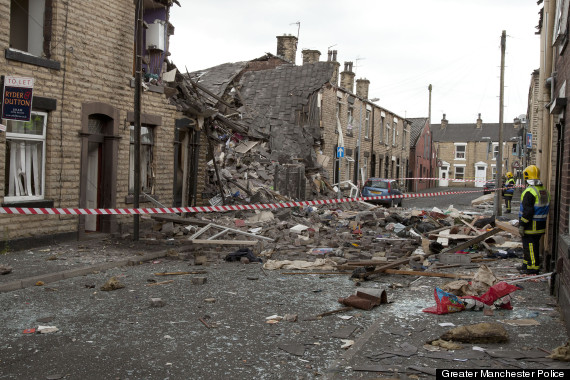 The blast left scenes of total carnage in Oldham
"It's just empty, there's nothing there, just bricks on the floor, just rubble."
The explosion was heard across the town.
A local councillor told BBC News: "It's real carnage."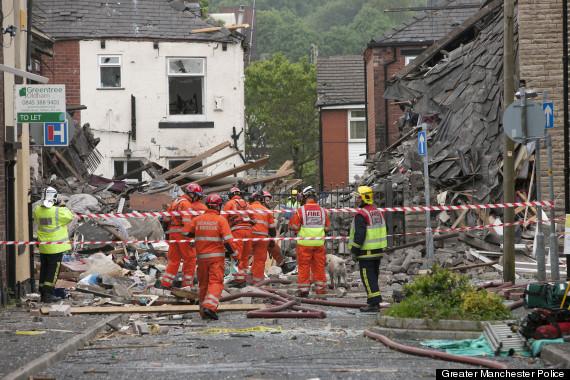 Tragedy: A child was killed in the explosion, which it's thought was caused by a gas leak
SUBSCRIBE AND FOLLOW
Get top stories and blog posts emailed to me each day. Newsletters may offer personalized content or advertisements.
Learn more