A photographer on board a Royal Navy ice patrol ship has won the service's annual photographic competition - known within the force as their 'Oscars'.
Leading Airman Arron Hoare was awarded the Peregrine Trophy at a ceremony at the Old Naval College in Greenwich last night.
The competition included entries from naval photographers deployed in Afghanistan, on counter-piracy operations and other operations abroad and in the UK.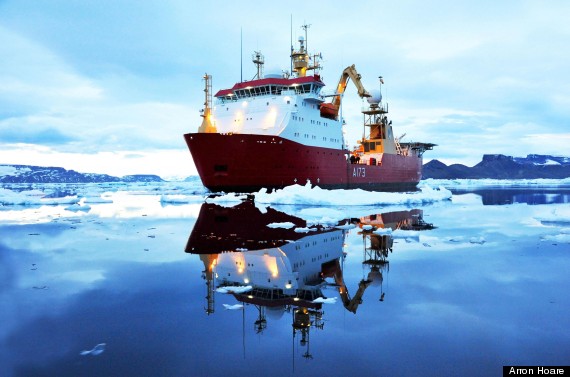 Arron Hoare's winning photograph

LA (Phot) Hoare, who only joined the photographic branch in the past year, won the prize for his portfolio which featured HMS Protector's efforts to help UK research and exploration teams in the Antarctic.
First Sea Lord Admiral Sir Mark Stanhope said: "With some 8,000 sailors and marines deployed at any one time for much of last year off Libya, on our seas and in Afghanistan, there have been plenty of opportunities to capture that sense of purpose, that passion and that pride of people making a positive difference."