Katy Perry may have been revealing things about herself as she premiered new docu-movie Part Of Me last night, but fans nearly saw a lot more of their idol as she hit the town to celebrate.
Things got a little hairy for the singer as she struggled to keep her assets under control in her black prom dress. She was partying with - get this - Robert Pattinson, Justin Bieber and Selena Gomez in the back of his $200,000 custom Mercedes Benz Mini Van.
Err, RANDOM.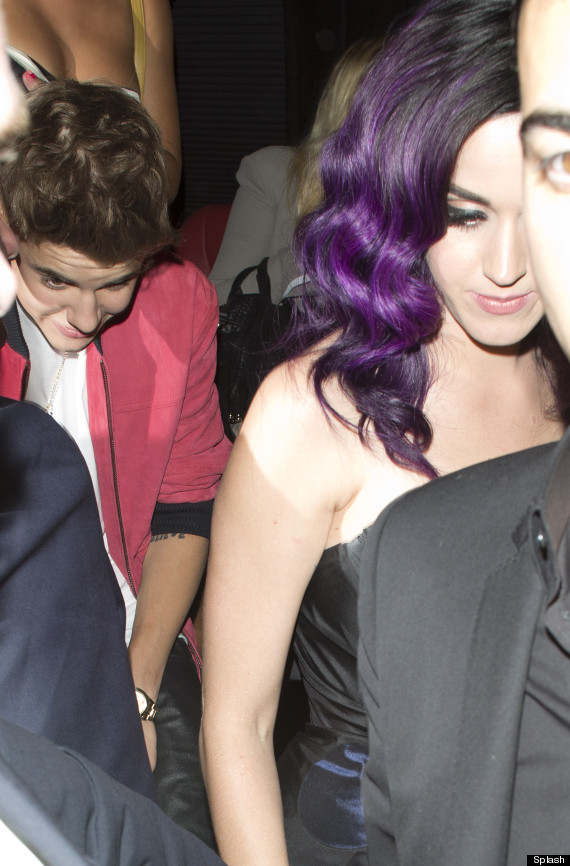 Justin Bieber, Katy Perry (above) and Selena Gomez (below) partied in Justin's custom mini van The starry clan were seen arriving at the opening of Bootsy Bellows nightclub on Sunset Boulevard in West Hollywood for a night of fun.
But Justin and Selena were on the OJ, obv.
Waiting fans got a shock as the stars just kept on coming as they piled out of Justin's wagon one by one. Earlier in the evening, Katy hit the red carpet with members of her family, before taking to the stage to perform.
> IN PICS: KATY PERRY: PART OF ME PREMIERE

Loading Slideshow
Katy Perry: Part Of Me premiere

Katy Perry: Part Of Me premiere

Katy Perry: Part Of Me premiere

Katy Perry: Part Of Me premiere

Katy Perry: Part Of Me premiere

Katy Perry: Part Of Me premiere

Katy Perry: Part Of Me premiere

Katy Perry: Part Of Me premiere

Katy Perry: Part Of Me premiere

Katy Perry: Part Of Me premiere

Katy Perry: Part Of Me premiere

Katy Perry: Part Of Me premiere

Katy Perry: Part Of Me premiere

Katy Perry: Part Of Me premiere

Katy Perry: Part Of Me premiere

Katy Perry: Part Of Me premiere

Katy Perry: Part Of Me premiere