I didn't realise Marbella hosted a gay pride event.
Oh, sorry, my mistake - it's just the very hetrosexual Mark Wright and his beloved chums going for a stroll in the Spanish sunshine.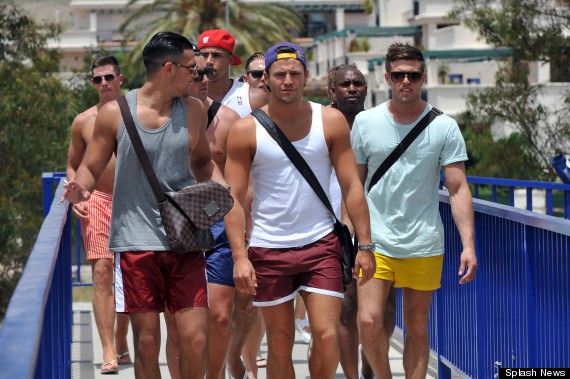 Now he's left The Only Way Is Essex, Mark missed out on joining his former TOWIE mates on their annual trip to Marbs a few weeks ago.
But not to be outdone, the reality star organised his very own getaway to the Spanish hotspot - and took a whole posse of his mates with him for the ride.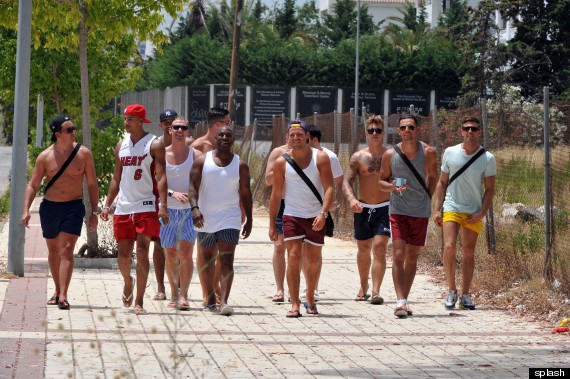 And don't they all look a treat in their vests, teeny shorts and man bags?
Gworgeous! And who said bromance was dead?
By the sounds of it, Mark might not have too many lads' holidays left in him. In a new interview with Yahoo OMG! he said: "Will I be happy being single forever? No. I can't wait to find my wife and have some kids.
"It's going to be the best day of my life. I'm not in a rush but if it came now I wouldn't stop it.
"If my dream girl came along now there's no way I wouldn't sweep her off her feet."
Form an orderly queue.
FOLLOW BAGGERS BITES ON TWITTER
Also on HuffPost: