I had an enormous sense of deja vu when I clapped eyes on Rihanna in this *checks notes* ensemble as she left her London hotel.
Much racking of brain took place, but nada.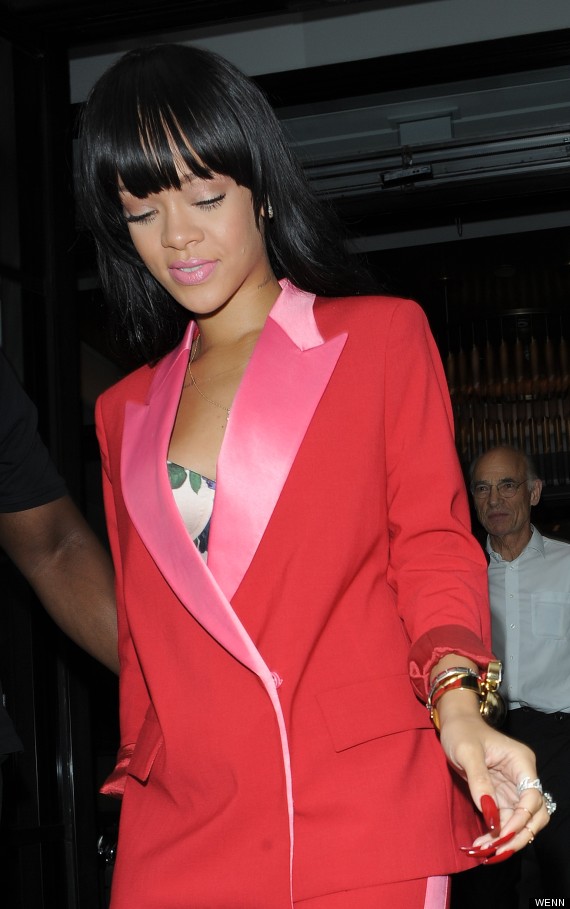 And then I was six-years-old again, rifling through my dad's (admittedly dodgy) record collection, past the ABBA, past the ELO, past the Queen (he did love to alphabeticalize that vinyl of his) and BOOM there it was.
Readers, I give you Showaddywaddy.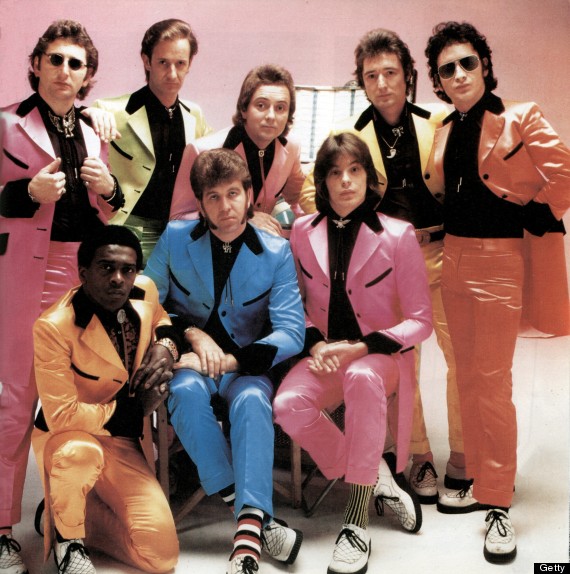 Ain't they pwetty?
Whilst I can't recall a single song that the 70s rockabillys contributed to the history of recorded sound I DO remember their truly hideous, trademark 'look'.
And not content with raiding the band's wardrobe, RiRi's also decided that they rocked a mullet too and has gone and got herself a cut last seen on Joan Jett in about 1979.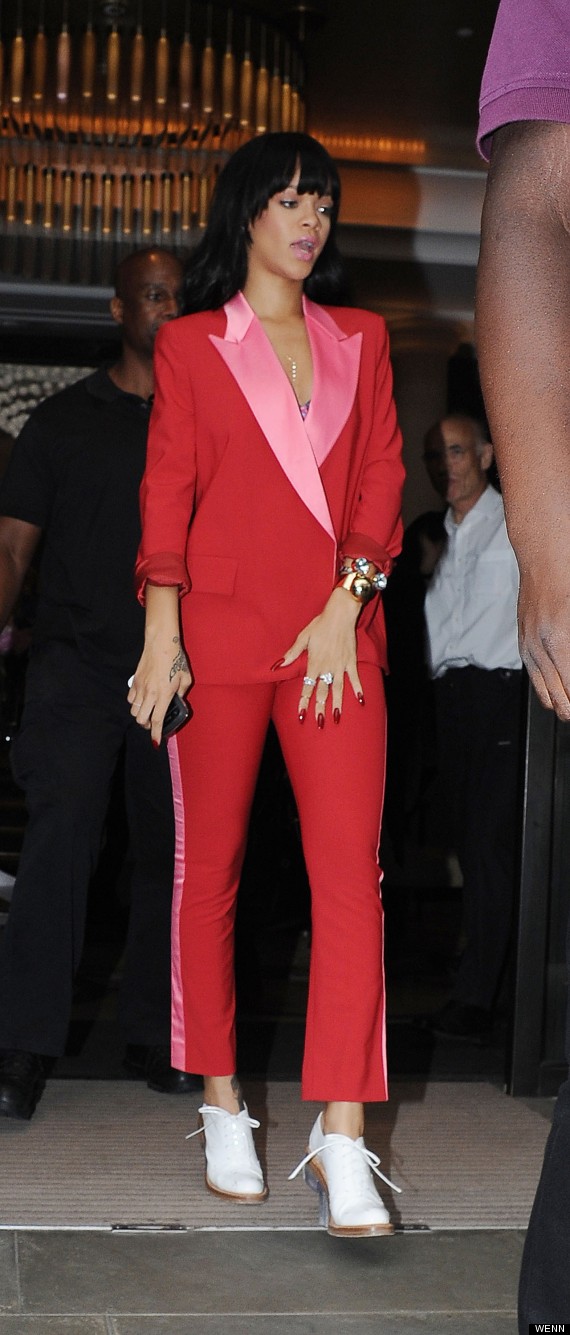 Let's hope it's just a phase.
The new look comes just a day after Rihanna was forced to take cover in a black cab when she was evacuated from her London hotel following a fire alert.
Well, cheap fabric will do that.
FOLLOW BAGGERS BITES ON TWITTER
> IN PICS: RIHANNA'S EVER CHANGING LOOKS

Also on HuffPost: