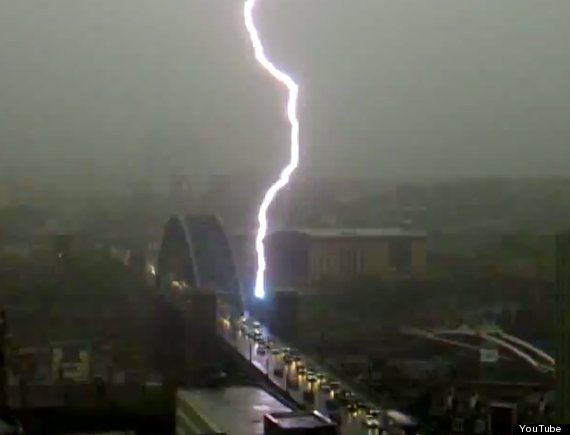 This electrifying sight was captured on Thursday in Newcastle-upon-Tyne
As Britain weathers another stormy lashing, we've gathered up the best lightning strikes caught on camera.
SEE ALSO:
Ten Best Lightning Strike Videos
SUBSCRIBE AND FOLLOW
Get top stories and blog posts emailed to me each day. Newsletters may offer personalized content or advertisements.
Learn more