You've gotta wonder what went through Sharon Stone's mind when she decided to pop this little number on.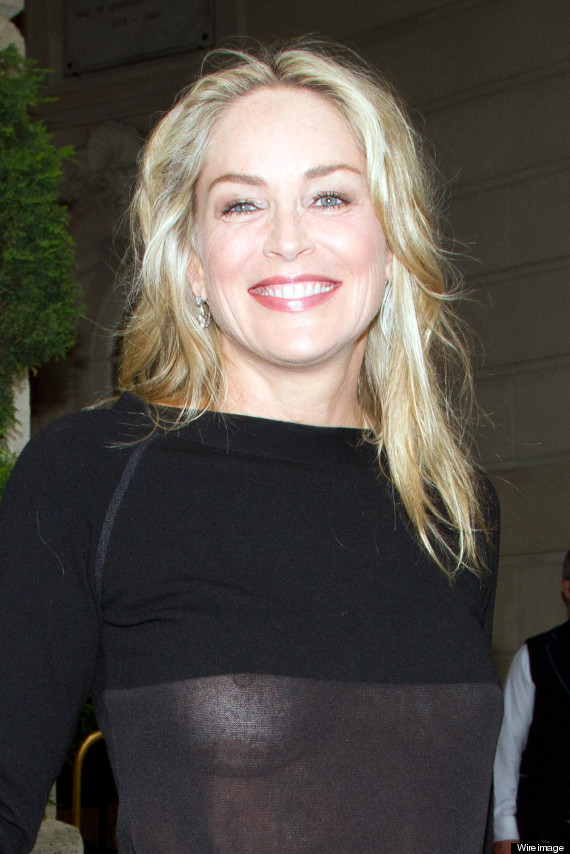 And no, I ain't buying that this was some accidental 'wardrobe malfunction'.
We know Shazza isn't averse to flashing her bits and there's no denying the 54-year-old actress is in great shape, but seriously? Even if someone half her age stepped out in public in that I'd be having words.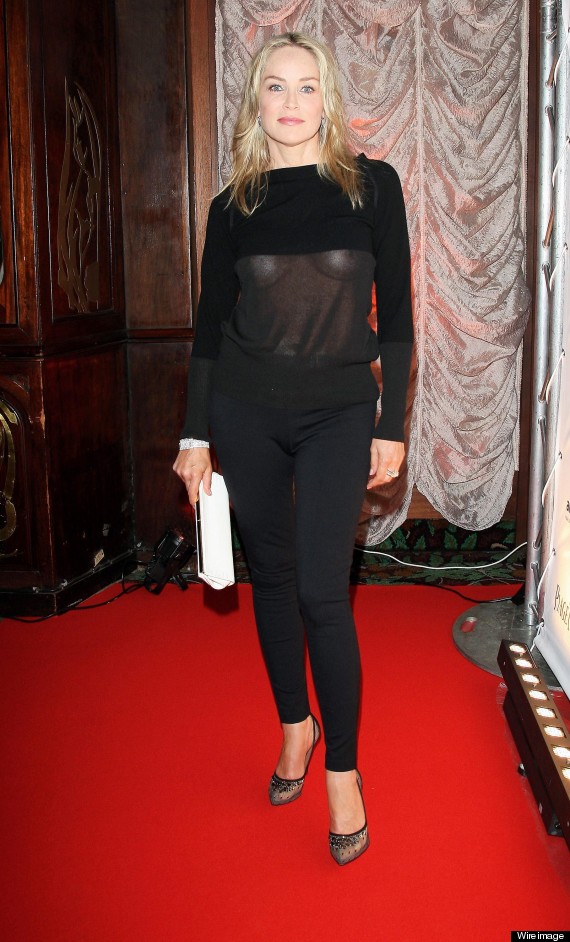 The Basic Instinct star was spotted wearing the ultra-sheer top in Paris. She'd earlier taken her youngest son, Quinn, 7, on a sightseeing tour of the French capital.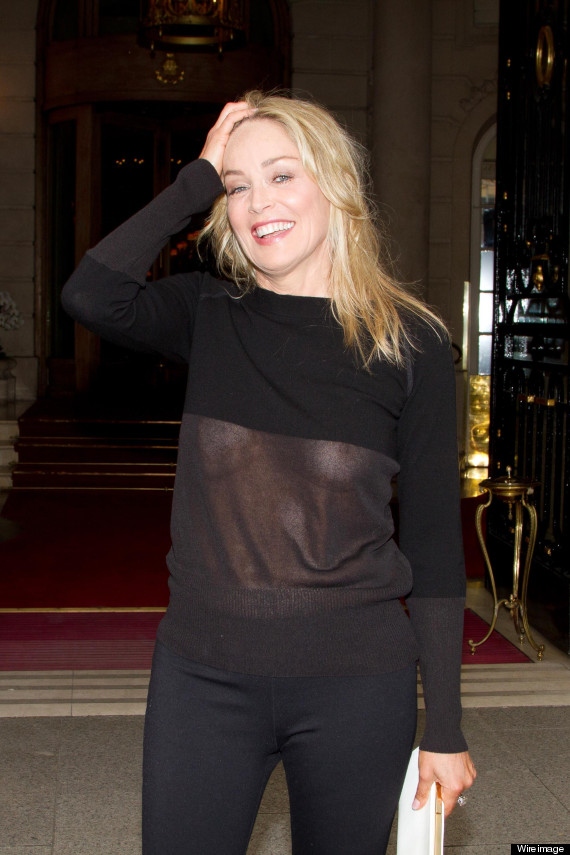 Let's hope he was tucked up in bed before his mum got ready for her night out. That's one sight he could do without seeing.
FOLLOW BAGGERS BITES ON TWITTER
> IN PICS: FLASHING STARS