The bloodbath on the Barclays board continued today as its chief operating officer Jerry del Missier followed chief executive Bob Diamond out of the door.
Mr Diamond and Mr del Missier, who both worked together at the bank's investment arm Barclays Capital between 2005 and 2008, have been forced out in the wake of the rate-rigging scandal.
Mr del Missier, who was only promoted to his current role last month, but has been with the bank for 15 years, said he had every confidence that the board will be "successful in executing their plans".
His resignation came shortly after Mr Diamond quit amid increasing pressure from politicians, shareholders, financial campaigners and former directors.
Barclays has been at the centre of a gathering storm over banking ethics after it was last week fined £290 million by UK and US regulators for attempting to fix the key interbank lending rate.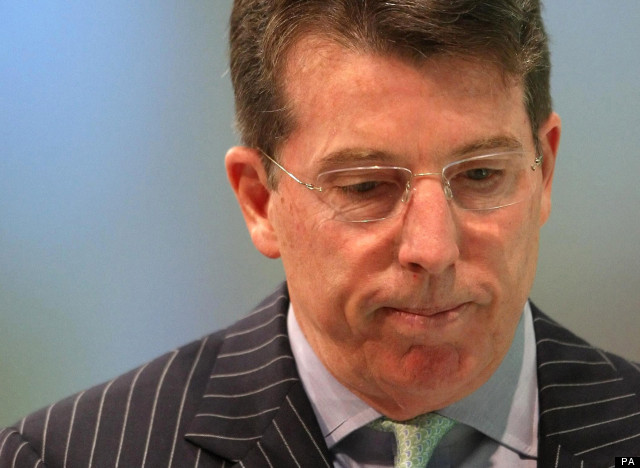 Diamond spent 16 years at Barclays, before resigning over the affair
Mr Diamond, who also resigned with immediate effect, will reportedly be asked to give up nearly £20 million in unvested shares awarded to him in previous years.
Alison Carnwarth, chairman of the remuneration committee, will ask Mr Diamond, who was awarded a total of £17.7 million in 2011 alone, to hand back the bonuses, Sky News said.
Mr del Missier took up his current position in June 2012 after spending three years as co-chief executive of corporate and investment banking.
READ MORE:

Earlier on HuffPost: