Rihanna's dad has sensationally claimed that his daughter and Chris Brown make "a perfect couple". Rihanna and Chris Brown in happier times
Despite Chris being convicted of assaulting Rihanna in 2009, Ronald Fenty has given his blessing for them to rekindle their relationship.
He told Grazia magazine: "Chris has matured a lot. I think everybody has to put the past behind them. And they seem to have done that. Being a couple is all up to her." Rihanna with her dad and brother Rajad at the Grammy Awards earlier this year
The couple have been spotted partying together on numerous occasions in recent weeks, and Ronald says he is not going to stand in the way of a reunion.
"Every decision is her decision. I just wish her the best. I hope things will work out. Everyone is entitled to make a mistake.
"Her fans are hoping it will happen. They see them as a perfect couple," he added.
Meanwhile, a heartbroken Rihanna has headed back to her native Barbados following the death of her beloved Grandma Dolly on Sunday.
She tweeted a picture of herself ready to board a private jet, after she was seen leaving her London hotel this morning.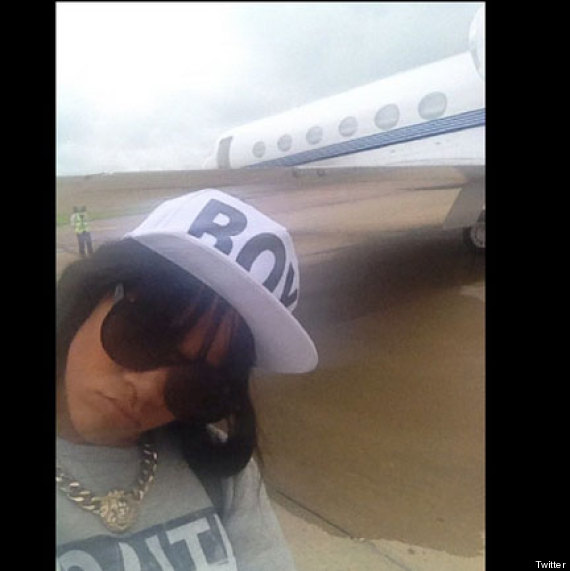 Rihanna is heading back to Barbados to say goodbye to her Grandma
"Coming home to squeeze ya mama," she wrote.
> IN PICS: RIHANNA'S STYLE EVEOLUTION

Also on HuffPost: