Benedict Cumberbatch is one of the most influential people working in the British entertainment industry - and no, it's not just his legion of female fans saying that.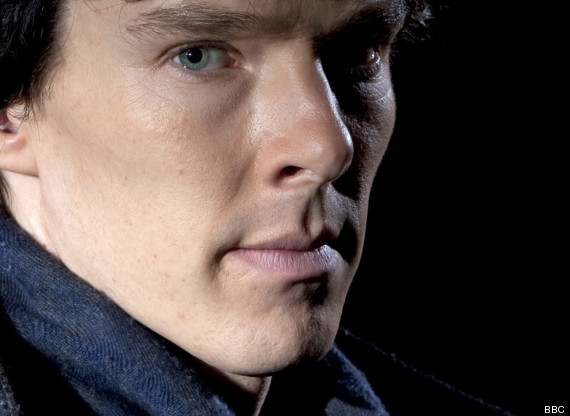 Benedict Cumberbatch is going from strength to strength on both the big and little screen
The Sherlock star has been recognised in Broadcast magazine's annual survey of the top 100 most creative and successful figures from the worlds of TV and film, and includes those working in front and behind the camera.
However popular Mr Cumberbatch may be, however, he is not THE most important figure in the "talent" section of the list. You can find out who rated in the top ten in the picture gallery below.
Sherlock seemed to have the golden touch in this year's list, with writers Stephen Moffatt and Mark Gatiss being named top of the writers' list, and the show's producer Sue Vertue coming in at the top of the her section, too. Moffatt and Gatiss also create the enduringly successful Doctor Who, and Vertue is behind Me and Mrs Jones as well.
This year's single most influential figure is a brand new addition to the 'industry leaders' section - George Entwistle, recently announced as the incumbent Director-General of the BBC, taking over from Mark Thompson later in the year.
You can see the full list of who's who in the entertainment industry here at broadcastnow.co.uk
Here are the top ten "talents" in Broadcast's list, in reverse order... bet you won't guess who's top:
Broadcast's Top 10 Talents
10. Reggie Yates - SOMEONE did well out of The Voice.

9. Olivia Colman - What a year for the comedy TV actress turned big screen heavyweight, picking up numerous awards for Tyrannosaur, as well as continuing to make people chuckle in 2012 and Rev.

8. Mary Beard - Take THAT, A A Gill.

7. Daniel Kaluuya - The Fades, Psychoville, Black Mirror.

6. Jack Whitehall - Fresh Meat

5. Brendan O'Carroll - Mrs Brown's Boys

4. Dominic West - Appropriate Adult, The Hour

3. Vicky McClure - This is England, Line of Duty, True Love, Broadchurch

2. Benedict Cumberbatch - Sherlock, Parade's End

1. Dynamo! - Yes, really. Bradford-born magician who, something tells me, we'll be hearing a lot more of.