The Duchess of Cambridge made her first appearance as the Countess of Strathearn as her husband, Prince William, was awarded the Knight of the Thistle at an Edinburgh ceremony on Thursday.
Thousands of people crowded on to the Royal Mile to catch a glimpse of William and Kate - known as the Earl and Countess of Strathearn while in Scotland - and other royals as they made their way from the Signet Library, across Parliament Square and into the cathedral.
The Duchess of Cambridge turned heads in a yellow Emilia Wickstead dress, suede heels and her ubiquitous yet stylish fascinator.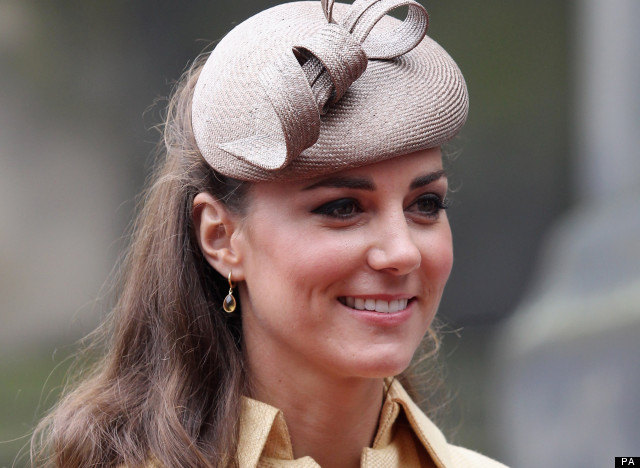 The Countess made her first appearance in Scotland since acquiring her title
The event at the city's St Giles' Cathedral was attended by the Queen, accompanied by the Duke of Edinburgh, the Princess Royal, the Duchess of Cambridge and hundreds of invited guests.
The Order of the Thistle is the highest honour in Scotland and is second only in precedence in the UK to the Order of the Garter.
It honours men and women who have held public office or who have contributed in a significant way to national life.
The Princess Royal was invested in the Order of the Thistle in June 2001. The Duchess was able to see a fantastic day's tennis on Centre Court on Wednesday
The royal family entered the cathedral shortly before 11am to a fanfare, accompanied by other members of the Order, all wearing ceremonial gowns.
Meanwhile, the Duchess of Cambridge took her place in the audience.
The Duchess was in the royal box at the Wimbledon Championships on Wednesday to see Britain's Andy Murray triumph over Spaniard David Ferrer.
Loading Slideshow