"Everyone knew the paper was in a bit of trouble, but I never thought it was under threat," says 24-year-old Talal Musa, formerly a sub editor at the News of the World.
At the time of the paper's closure, Musa had freelanced at News International for around two years and, after much hard work, had managed to gain a place on the Sunday publication's hugely competitive graduate scheme.
On 7 July 2011, News International announced that it was to close the News of the World. The paper's staff were informed at the same time.
"I found out I'd been accepted onto the grad scheme on the same day that we were told the newspaper was to close down," he says, laughing at the irony. "I was technically 'on-staff' for about 20 minutes." Editor Colin Myler and the staff with the final edition
Rumours of phone hacking had blighted the paper as early as 2005, and in 2006 royal editor Clive Goodman and private investigator Glenn Mulcaire were questioned by detectives over allegations that they hacked into the mobile phones of a member of the Royal entourage.
Accusations persisted through the years, growing in seriousness, with various members of senior News International staff interviewed by police and politicians through 2010 and 2011. However, public outrage peaked on 4 July 2011 when a lawyer working for the parents of murdered schoolgirl Milly Dowler said that police had told him that her voicemail messages had been hacked by a News of the World investigator during the police search.
For Trevor Davies, then the Deputy Chief Sub as well as the paper's Gadgets Editor, the seriousness of the scandal engulfing the publication became apparent after the Dowler news broke.
"I did think the paper was in threat as soon as I heard the Dowler accusations," he recalls. "Until then I thought it [phone hacking] was something that had happened in the past and the paper had cleaned up its act.
"We knew that a seven-day operation was on its way but the way it had been sold to us was that the News of the World would still be in existence," he says.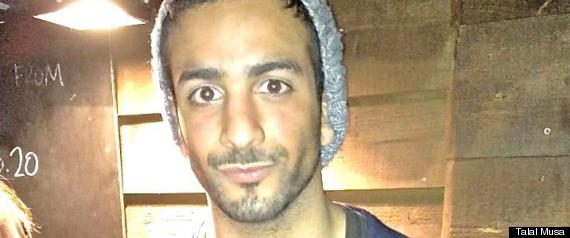 Talal Musa: 'The seriousness of the situation hit home when advertisers started pulling out'
The 53-year-old, who had worked at News International for more than 19 years, says he thought it unlikely that the company would be able to put out a newspaper the Sunday after the Dowler phone hacking story broke.
"The challenge of putting a paper out that week was absolutely huge. I thought maybe they would shut the paper for one or two weeks while they sorted out the mess and then put it back on the shelves. I think the British public would have accepted that. But it proved to be a challenge too far for Murdoch."
"I suppose the seriousness of the situation hit home when advertisers started pulling out. People just didn't want to be associated with the News of the World. From thereon in it looked like something big was going to happen, but never the closure of the paper," reflects Musa.
"On the day of the closure, Rebekah Brooks [CEO of News International] came down for a meeting and was stood next to [editor] Colin [Myler] outside his office," says Musa. "Then she said it – 'This would be the last edition of the News of the World'."
Musa adds: "Even Myler was speechless. He mustn't have known what was coming as he was just as shocked as the rest of us. Even Brooks came across as very upset."
"There were cries of disbelief as she said it," says Davies. "People just couldn't believe it. It was very traumatic."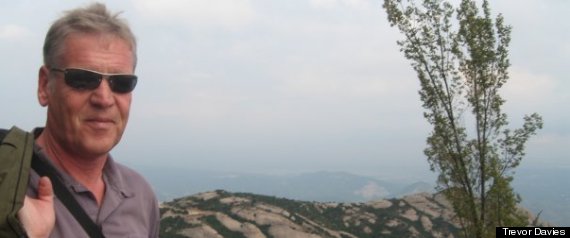 Trevor Davies: 'A challenge too far for Murdoch'
"It was really sad in the office after the announcement", says Musa. "The journalists there were all professionals and they took it as well as they could – as well as anyone who has just been told they're losing their job. There wasn't any screaming at Brooks. Everyone just quietly went back to their desks and got on with putting out what had become the last edition."
"Personally, I was very upset," he adds. "I loved working there and the people were all my friends. I'd really worked for the grad scheme, but after an hour I got on the phone and had managed to get some shifts at a different newspaper."
Fortunately for Musa, a psychology graduate from Leeds University, he quickly managed to gain a place as a trainee sub on the equally competitive graduate scheme at The Daily Mail.
But putting out the final edition was very hard", he says. "Everyone loved the paper. They lived and breathed it. News quickly spread that the Sun subs had been put on standby [in case the NOTW subs refused to put out the last edition]."
"Of course they did their jobs," says Musa, sternly.
One of the most galling aspects for Musa during those final few days was the sight of several burley News International security guards, who now stood sentry at the doors of Thomas Moore Square (the News International building) - there seemingly to keep the peace in case the outgoing staff kicked off.
"Putting out the last edition was strange," says Davies. "Over three days, people were just trying to get over the shock. It was very quiet and subdued on the first two days, but on the day we had to produce the last paper, there was an upbeat mood. Absolutely everyone was in the office. People who worked regionally or weren't based in the office came in. It was quite uplifting in a weird way."
Musa continues: "On that final night, Myler came down and gave his speech. Traditionally when members of staff leave a newspaper they are banged out.
"Banging out is a big tradition in newspapers," explains Davies. "It comes from the print halls. When anyone leaves, everyone gets a ruler and bangs it on their desk as they walk out.
Colin realised we couldn't all sit there banging ourselves out... so he did it. It was very moving."
"We all then waited downstairs in the foyer watching the Sky News shots of Thomas Moore square," says Musa.
"All the people who work on The Times had gathered by the windows of the atrium and were banging the glass so that all the staff had an enormous banging out ceremony.
"For me that was the most memorable part," says Davies who has since set up his own media company, alongside freelancing at various papers and websites.
"It was like something out of a movie. When we heard the banging we all looked up. It was The Sunday Times staff hitting the window. It was really emotional as on the one hand they were paying their tribute, but on the other hand it looked as though they were all trying to get out."
"Then we all walked out to a blinding flash of cameras," says Musa. "It was a fitting send off."
Davies laughs: "After that, we all went to the pub and had a drink together."
SEE ALSO
Phone hacking scandal winners and losers
Loading Slideshow
Phone Hacking Timeline: Major Players

Rebekah Brooks went from chief of most powerful newspaper company to facing trial for conspiracy to pervert the course of justice. Her appearance at Leveson also revealed a number of embarrassing correspondances between herself and senior politicians

Phone Hacking Timeline: Major Players

Rupert Murdoch: got pie on his face almost from day one. Saw his most profitable British newspaper close, leaving News International's reputation in tatters. His company News Corp now faces probes in three corners of the globe and Murdoch has revealed he won't be investing further in Britain anytime soon

Phone Hacking Timeline: Major Players

James Murdoch hasn't had a year to remember fondly. In addition to endless hours of public grilling at Leveson, in April it was announced he was standing down as chairman of BskyB.

Phone Hacking Timeline: Major Players

Louise Mensch has been named as the "surprise star" of the phone hacking scandal after her persisitent questioning of James and Rupert Murdoch during a parliamentary inquiry. The Corby MP has become known for her combative style, even rowing with Piers Morgan over the scandal live on air.

Phone Hacking Timeline: Major Players

Jeremy Hunt has been sailing into trouble over his role as Culture Secretary and links between his special advisor Adam Smith and lobbiest Frederic Michel. He was pushed into a corner during Leveson about whether or not he had been misleading about his contacts with News Corp.

Phone Hacking Timeline: Major Players

Jonnie Marbles. A one hit wonder in many ways. After slapping a pie in the face of Rupert Murdoch at the select committee hearing Mr Marbles aka Jonathan May-Bowles has been jailed and blogged for the Huffington Post UK http://www.huffingtonpost.co.uk/tag/jonnie-marbles

Phone Hacking Timeline: Major Players

The phone hacking enquiry has plunged Labour MP Tom Watson into the spotlight after he too dared to take on the Murdoch family, even comparing James to a a Mafia boss" for his style of leadership. The renegade blogger has also published a revelatory tome on the scandal "Dial M for Murdoch"

Phone Hacking Timeline: Major Players

David Cameron: Set up Leveson inquiry to show public he was taking action over phone hacking. But the move has so far been a PR disaster for the PM, from revelations he texted Rebekah Brooks LOL to him riding one of her horses.

Phone Hacking Timeline: Major Players

Andy Coulson. The former spin doctor to David Cameron (and editor of NotW) has struggled to muster up a positive headline. Things took a turn for the worse in May when he was detailed and driven by police to Glasgow where he was changed with perjury in the Tommy Sheridan case.

Phone Hacking Timeline: Major Players

Lawyer Mark Lewis, who represents Milly Dowler's parents, put the pressure on some of Britain's most high profile players, including media mogul Rupert Murdoch. The last year has seen the solicitor praised for his honesty and tenacity and the subject of numerous interviews. He was paid £230,000 in damages after Scotland Yard claimed he was wrong to insist there was more than "one rogue reporter" responsible for phone hacking at NOTW. And who could forget the orange coat he wore to Leveson?

Phone Hacking Timeline: Major Players

Colin Myler was the face of the closure of NotWl who came out fighting. Since editing the final edition he's started work in New York as editor of the New York Daily News and has joined forces with Tom Crone to launch a stinging attack on James Murdoch over the phone hacking affair.