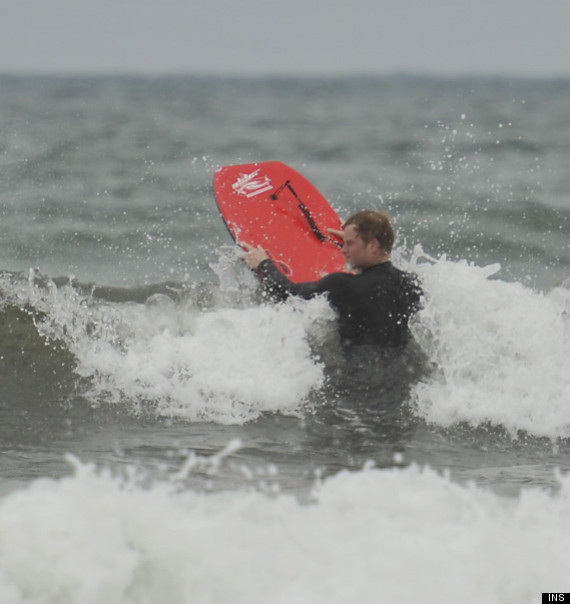 Princes William and Harry know how to relax.
While William's wife Duchess Kate watched Andy Murray's Wimbledon match, he and brother Harry were having an all together more chilled out time bodyboarding in Cornwall.
The two royals donned wetsuits to hit the waves in Polzeath, Cornwall.
William had ducked out of attending the Wimbledon final, saying he had an "existing commitment."
The brothers have previously gone surfing during William's stag weekend.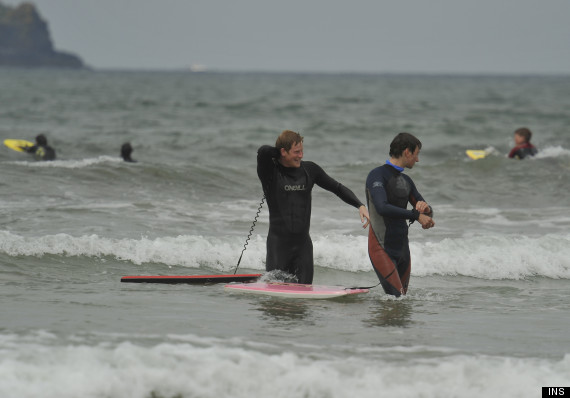 Peter Robinson, founder of the Museum of British Surfing, told the Daily Beast in June that the prince's father, Charles, was often told to "eff-off" by surfers in Devon.
"Britain has a long tradition of royal surfers that gives our culture a unique and fascinating heritage. From at least the early 1900s, our royals have been taking to the waves here, in Hawaii and Commonwealth countries – often taking advantage of the Royal trip to go for a cheeky surf," he said
Loading Slideshow
Prince William and Harry surfing

Prince William and Harry surfing

Prince William and Harry surfing

Prince William and Harry surfing

Prince William and Harry surfing

Prince William and Harry surfing

Prince William and Harry surfing

Prince William and Harry surfing

Prince William and Harry surfing

Prince William and Harry surfing

Prince William and Harry surfing

Prince William and Harry surfing

Prince William and Harry surfing

Prince William and Harry surfing

Prince William and Harry surfing

Prince William and Harry surfing

Prince William and Harry surfing

Prince William and Harry surfing

Prince William and Harry surfing

Prince William and Harry surfing

Prince William and Harry surfing

Prince William and Harry surfing