Riri was spotted out partying for the first time since her Grandmother's death.
Despite an energetic performance headlining London's Wireless festival on Sunday and an emotional week, Rihanna still managed to muster the energy to party at Jalouse club into the early hours.
She's still channelling the gangster look, with gold chain, baggy T-shirt and black beanie hat, and continuing to wear those dodgy round glasses - fingers crossed they don't catch on.
The We Found Love star was partying with the likes of Ne-Yo and a close gal pal.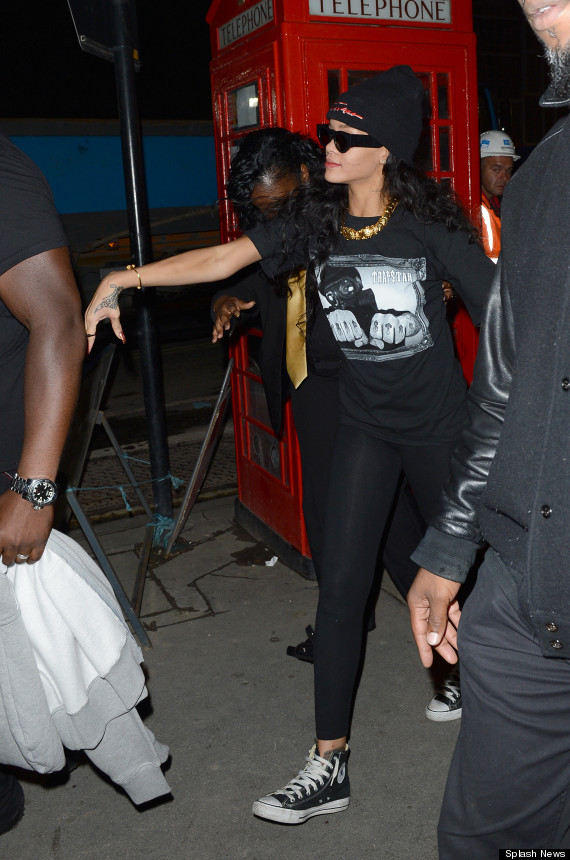 Rihanna en route to Jalouse club
We're pleased to see the star out trying to enjoy herself despite the tragic news last week. 'Grangran', as she is affectionately known by her adoring granddaughter, was introduced to the world on Twitter when Rihanna took some time out to relax in New York.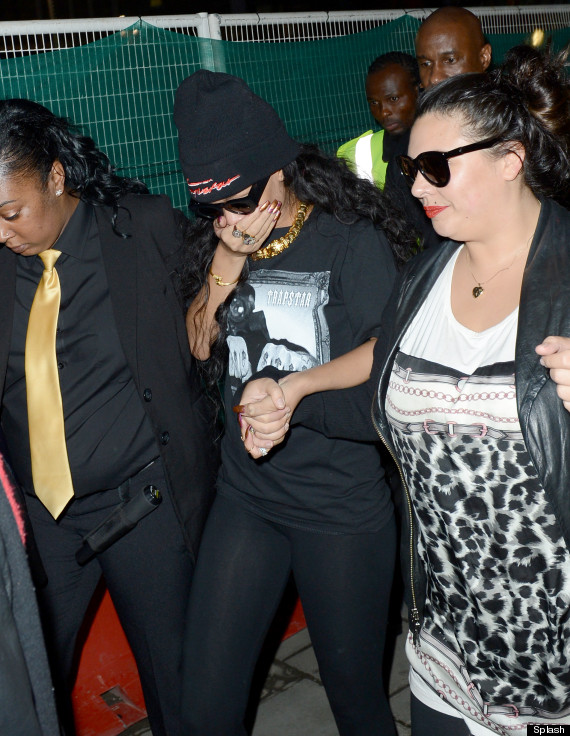 What's so funny, RiRi?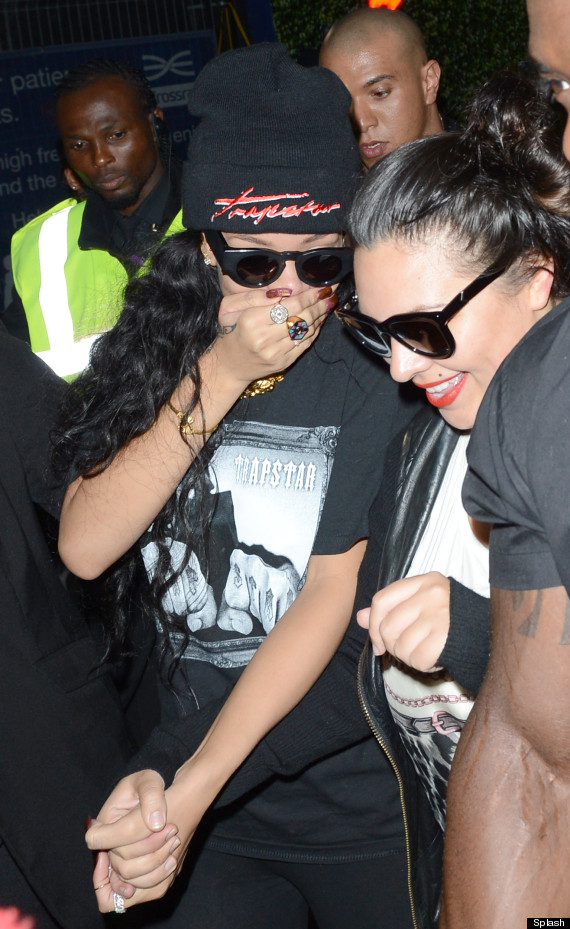 Enjoying herself with a friend
Her more chillaxed evening attire was a world apart from her onstage getup. Despite the sporadic downpours the star wore teeny leopard hotpants on stage with crop top and baggy jacket emblazoned with peacock feathers.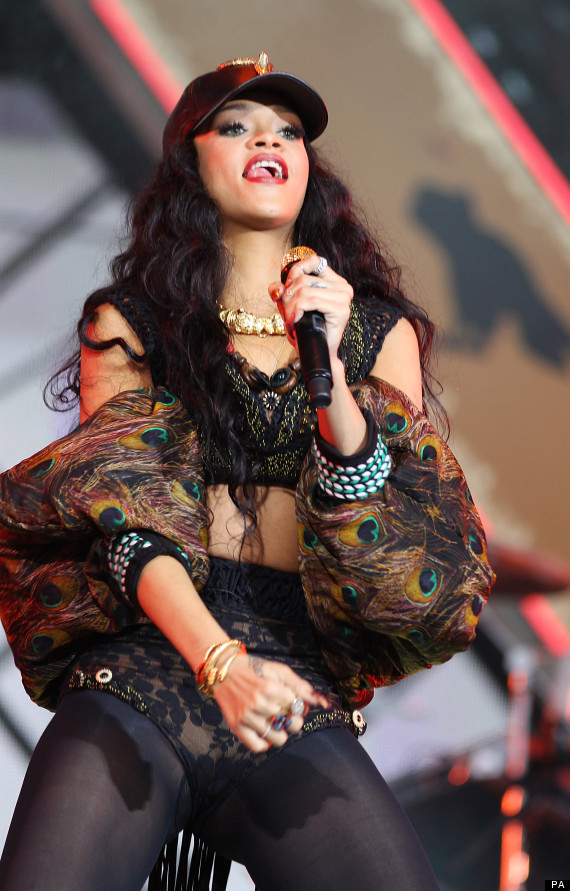 Peacock feathers - apt for such a outlandish performer and exhibitionist wouldn't you say?
> IN PICS: RIHANNA AT WIRELESS

Loading Slideshow
Rihanna at Wireless Festival

Rihanna performs at Barclaycard Wireless Festival at Hyde Park on July 8, 2012 in London, England. (Photo by Danny Martindale/Getty Images)

Rihanna at Wireless Festival

Rihanna performs at Barclaycard Wireless Festival at Hyde Park on July 8, 2012 in London, England. (Photo by Danny Martindale/Getty Images)

Rihanna at Wireless Festival

Rihanna performs at Barclaycard Wireless Festival at Hyde Park on July 8, 2012 in London, England. (Photo by Danny Martindale/Getty Images)

Rihanna at Wireless Festival

Rihanna performs at Barclaycard Wireless Festival at Hyde Park on July 8, 2012 in London, England. (Photo by Danny Martindale/Getty Images)

Rihanna at Wireless Festival

Rihanna performs at Barclaycard Wireless Festival at Hyde Park on July 8, 2012 in London, England. (Photo by Danny Martindale/Getty Images)

Rihanna at Wireless Festival

Rihanna performs at Barclaycard Wireless Festival at Hyde Park on July 8, 2012 in London, England. (Photo by Danny Martindale/Getty Images)

Rihanna at Wireless Festival

Rihanna performs at Barclaycard Wireless Festival at Hyde Park on July 8, 2012 in London, England. (Photo by Danny Martindale/Getty Images)

Rihanna at Wireless Festival

Rihanna performs at Barclaycard Wireless Festival at Hyde Park on July 8, 2012 in London, England. (Photo by Danny Martindale/Getty Images)

Rihanna at Wireless Festival

Rihanna performs at Barclaycard Wireless Festival at Hyde Park on July 8, 2012 in London, England. (Photo by Danny Martindale/Getty Images)

Rihanna at Wireless Festival

Rihanna at Wireless Festival

Barbados-born singer Rihanna performs on stage at the 2012 Wireless Music Festival in Hyde Park, central London, Sunday, July 8, 2012. (AP Photo/Joel Ryan)

Rihanna at Wireless Festival

Security guards flank Barbados born singer Rihanna as she sings to the crowd at the 2012 Wireless Music Festival in Hyde Park, central London, Sunday, July 8, 2012. (AP Photo/Joel Ryan)
Also on HuffPost: