This week's second episode found Daniel Demoys freshly installed as mayor, which thankfully meant less swigging out of the bottle and throwing his head around in self-hatred.
As I hoped for last week, the director calmed down too, giving us less jaunty camera angles and spooky Victorian lighting. But no wonder he didn't have time to play, he had his hands full with the plot, crammed to bursting with cross-lines and some cracking twists.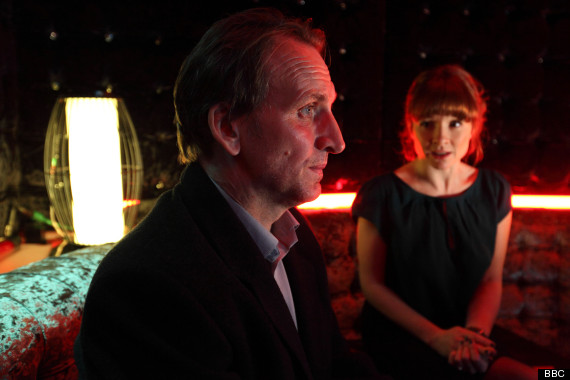 Daniel Demoys is trying to do the best for his victim's daughter - but could he come unstuck?

Although Demoys' panic was of the cold, paralysed kind this week, the director still indulged himself with one over-long set-piece where a focus-wavering Eccleston spoke to his Jiminy Cricket nurse about the lure of drink and finally triumphed over this demon at least - meaning he was able to see the other demons circling around him in all their clarity.
At this mid-stage of the tale, these demons were personified, Shakespeare style, by three women. Dervla Kerwan transformed herself from token furrowed-brow wife Alex into a convincing involuntary Lady Macbeth, wringing her hands in anguish before becoming fully complicit in her husband's cover-up. Methinks those hands will probably have some blood on them before we're finished here.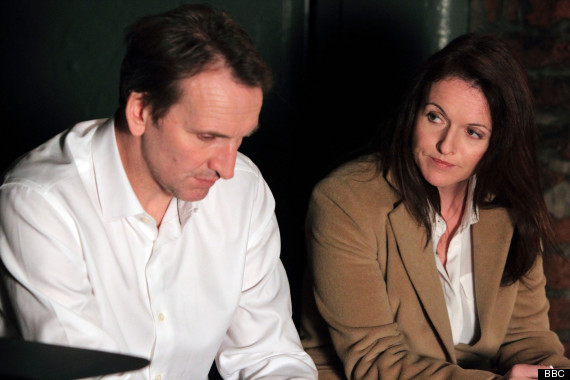 Alex Demoys - an unwilling Lady Macbeth?
Then there was Ruth, the daughter of Demoys' victim - the sum of all the new mayor's hopes (her business wallet), his fears (her quest to find out what happened to her crooked dad), and determination to be good (eschewing her kiss and delivering her home instead).
Finally, Sylvie/Trixie, the most cartoon-drawn of the three, attempted that difficult manoeuvre - the seduction-threat combo, whispered in husky tones - only given weight through the brooding, uncannily Moriarty-esque presence of her rogue copper ex, at least until.... well, I didn't see that one coming, did you?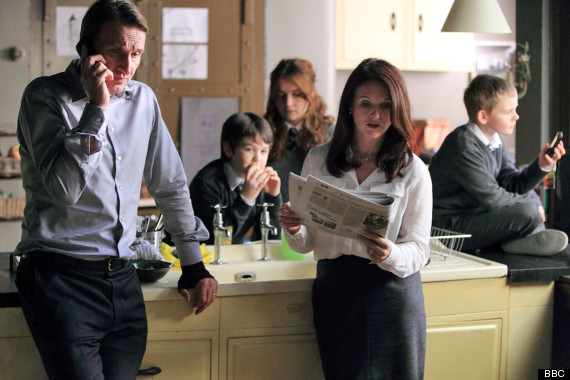 The Demoys at home - a deceptively relaxed family scene
I was fully confident it was a race to see which one of this coven made it to the end of the programme in one piece, but the writer pulled off a surprising goodie, with Ruth ONLY getting a biff to the head, and then teaming up with the mayor to pull one over his council colleagues.
HuffPost TV Review: Blackout Episode 1 - Christopher Eccleston Acted So Hard, He Nearly Blacked Out...
Oh, yes, because in the middle of going on the wagon, repairing his marriage, keeping his mistress quiet and covering up a murder he happened to commit, Demoys was orchestrating a communist coup of the council's cosy industrial set-ups, much to the evident discomfort of the people who put him in power.
So that's not bad going for two episodes, and I just wonder which one of these not insignificant endeavours will prove to be Demoys most fateful challenge.
Blackout concludes next Monday at 9pm, BBC1 - which one is the real villain in this lot?


Loading Slideshow