According to the Daily Mail, the royal couple are said to be "upset" by the publication. Sources close to William and Kate revealed to the paper that they felt the publication 15 snaps of them on the island amounted to a "significant invasion."
The grainy shots under the headline 'Our Island Paradise', which appear to have been taken with a telephoto lens, show the newly-wed couple strolling on a beach.
Kate can be seen in a black bikini holding hands with William, who is wearing colourful board shorts.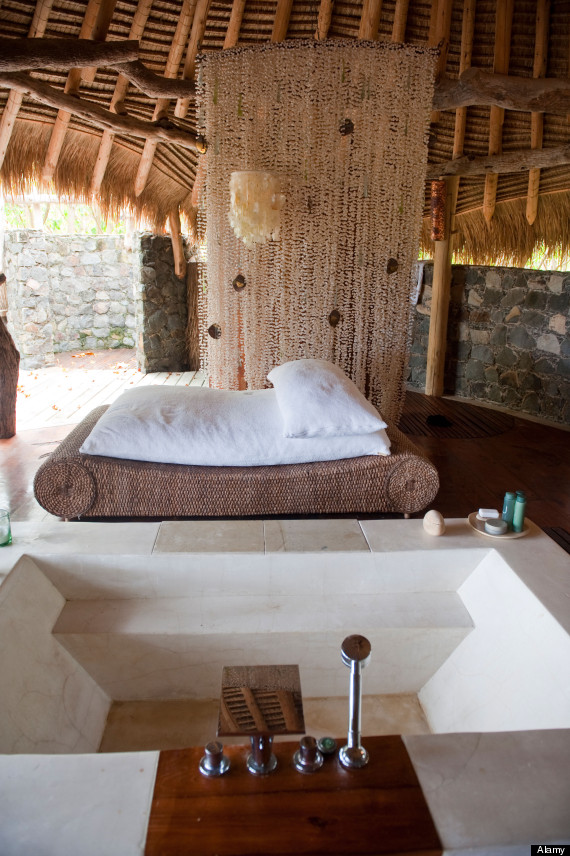 A picture of one of the beds and relaxing sunken baths on the luxurious island destination
Although several British media outlets knew where Kate and William were honeymooning there was an agreement in place that private pictures of the couple would not be published, The Daily Telegraph reported.
SEE ALSO: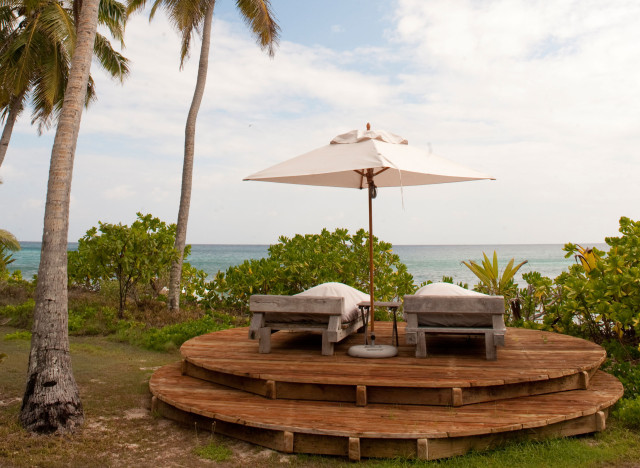 Sunbathing decking looking out over the sea on the exclusive island resort
It is not clear why the pictures have emerged 15 months after the couple were married, or how a photographer could have gained access to the pair given the amount of security around the holiday.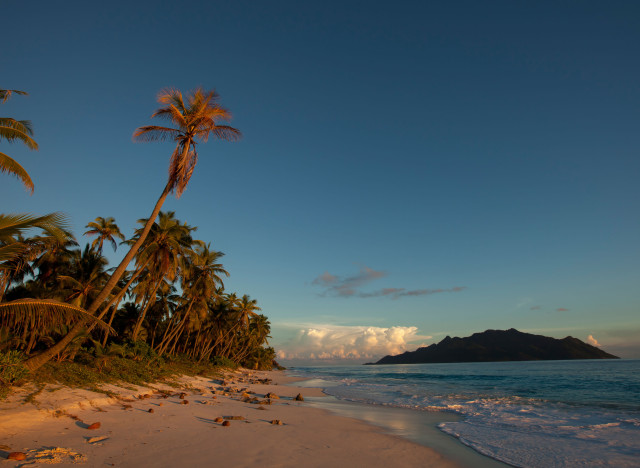 One of the beaches on North Island, in the Seychelles
However while British papers tread carefully when it comes to publishing pictures of royals in their private moments, Australian media is much more brash.
The Huffington Post UK was told that the Australian media is unperturbed by the 'gentleman's agreement' reached between UK media and Clarence House.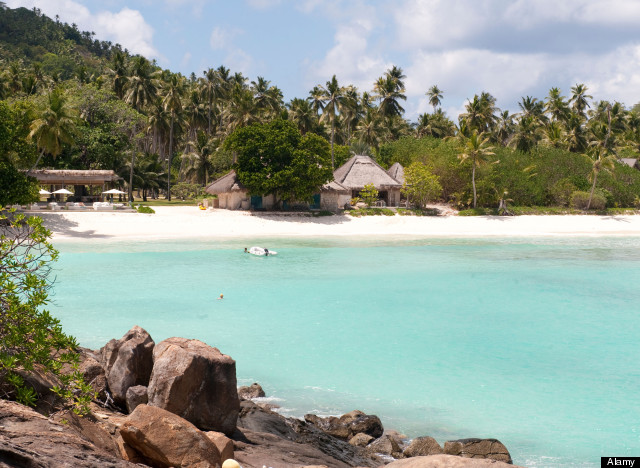 Shots of the island taken during the day

Private conversations between Prince Charles and Camilla Parker Bowles were published by New Idea magazine in 1993, whilst the weekly was owned by Rupert Murdoch.
Embarrassing intimate details of the couple's relationship were leaked in the tapes, the publication of which was described as "deplorable" at the time by the Press Complaints Commission.
Prince Harry was flown home from Afghanistan in 2008 after the same magazine broke the story that the royal was fighting with the British Army in the country.
Following the story's publication, it was decided knowledge his presence in Afghanistan posed too great a risk to the soldiers he was fighting alongside.
It's not the first time Fiona Connelly, Woman's Day editor has sparked controversy over private snaps of the couple.
After a January cover of the magazine showed pictures of Prince William walking hand in hand with Kate down a Welsh beach, one Sydney columnist Andrew Hornery noted: "If it were a few centuries ago, Woman's Day editor Fiona Connolly would probably be locked up in the Tower of London by now."
Clarence House has been unable to shed any light on the pictures but has asked for Kate and William's privacy to be respected.
Take a look at some of the cutest moments of Will and Kate's wedding day below, the photos you didn't see.
Royal Wedding Photos You Never Saw
SUBSCRIBE TO & FOLLOW UK DAILY BRIEF