Lewis Hamilton's on/off relationship with Nicole Scherzinger may be off yet again - he allegedly partied with 10 luscious ladies in his hotel suite in London this week.
The Formula 1 ace reportedly invited the bevvy of beauties back to his £3,800-a-night penthouse in London and girlfriend Nicole is said to be furious.
A source told The Sun: "She is seething. She can't believe he would be so disrespectful to her in this way. It's not the kind of behaviour she expects from him. Lewis is in serious trouble. He wasn't thrilled when she accepted the X Factor job so there have been massive tensions. Now things have reached crisis point. Nicole is demanding explanations and a discussion about their future." Nicole Scherzinger is said to be "seething" after reports her boyfriend Lewis Hamilton partied with ten women
Two of the female revellers, Claudia Martinez and Emily Tudor, have spoken out about the night-long party they enjoyed with the speed demon.
Emily said: "We saw a few celebrities walk in - J Cole and his entourage and then Lewis."
SEE ALSO: Lewis Hamilton Flips The Bird On Boozy Night Out (PICTURES)
Claudia added: "Some girl asked me 'Which one do you like, J Cole or Lewis Hamilton?' I didn't even realise it was him. Before I knew it was him I thought he was hot. He didn't seem to be drinking much. I asked him why and he asked me to pour him a drink."
On heading back to the hotel, she continued: "We were told to follow on behind. We thought it was going to be quite fun. He managed to haggle the price of the room down from £5,000 to £3,800. There was a big cowskin chair in the sitting room."
@LewisHamilton

Lewis Hamilton
Can't say goodbye 2 friends without it being seen as a mystery kiss. Next time may have 2 shake hands!! Madness!
Emily added: "It was huge, there was a kitchen, two bathrooms, two bedrooms and a huge lounge. Lots of people were chilling in the main bedroom, people were smoking on the balcony. At one point Lewis was spraying champagne all over the room like he had just won a race."
While harmless partying may seem like a trivial matter, it may be another situation that same evening which angered Lewis' partner Nicole - he was seen kissing a mystery women.
However, Lewis insists he was simply saying goodbye to the couple's good friend Phreeda Sharpe.
Taking to Twitter, he wrote: "Phreeda is like my sister, a good mate to me (and) Nicole. Can't say goodbye 2 (sic) friends without it being seen as a mystery kiss. Next time may have 2 shake hands!! Madness!"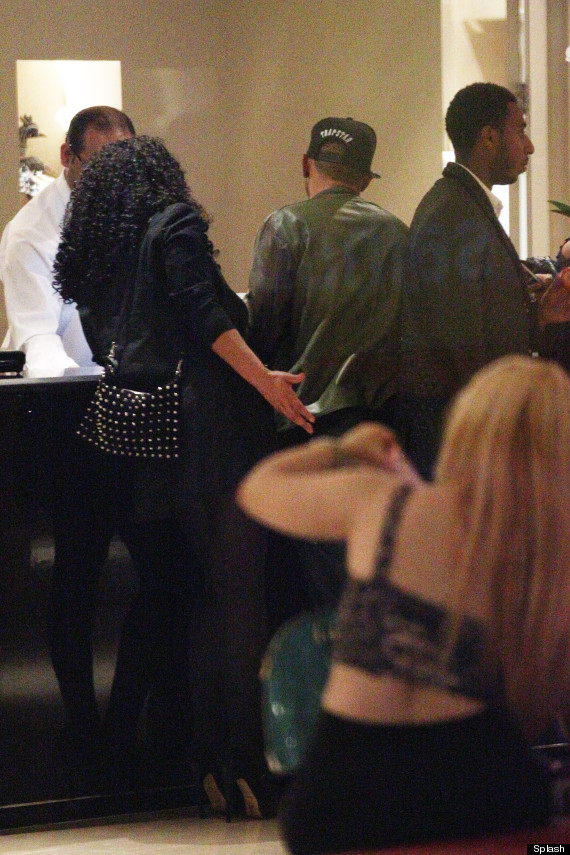 Cosying up: Lewis and an unidentified woman