Andy Murray nearly fell foul of municipal laws during the middle weekend of Wimbledon, when his victory over Marcos Baghdatis sneaked past the 11pm curfew on Centre Court - but no action was taken because it was nearly over, tournament officials explained.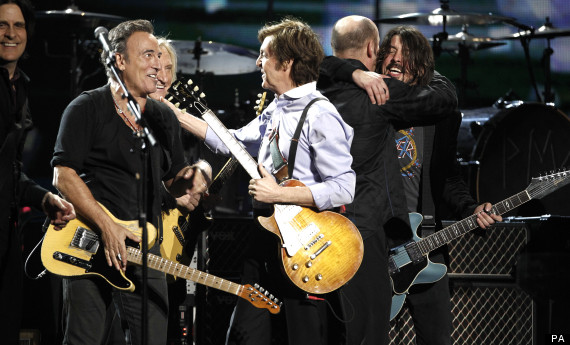 Bruce Springsteen and Paul McCartney weren't as fortunate as Andy Murray when they got thrown off their own Centre Court
But it seems Bruce Springsteen and Paul McCartney were not so lucky this weekend in Hyde Park, having their microphones swiftly cut as they tried to address the crowd after a collaborative rendition of I Saw Her Standing There.
The Boss, known for extended live performances, had already exceeded his cut-off point by 30 minutes, and Westminster Council proved their rules were not to be taken lightly.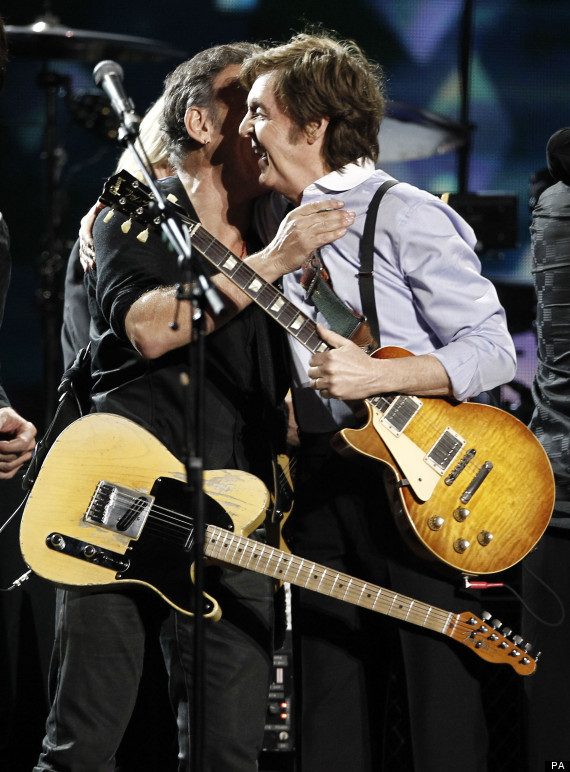 The Boss and the Macca still had a good time, just not a long time, together on stage
London Mayor Boris Johnson yesterday promised this kind of thing would not happen during the Olympics, and indicated that, had the decision been left to him, the rock duo would have been allowed to jam on "in the name of the Lord"
Here are a few songs that the rock royalty pair could have been strumming when they were so unceremoniously despatched...

Loading Slideshow
Songs The Boss And Macca Might Have Been Singing...

The Sound of Silence - Simon and Garfunkel

The First Cut is the Deepest - Rod Stewart

When You Say Nothing At All - Ronan Keating

Talking Loud and Sayin Nothing - James Brown

Shut Up - Black Eyed Peas

Enjoy The Silence - Depeche Mode

The Silence - Alexandra Burke

Easy Silence - Dixie Chicks

Silence is Golden - The Tremeloes

It's Oh So Quiet - Bjork

Me and My Microphone - September

God's Gonna Cut You Down - Johnny Cash