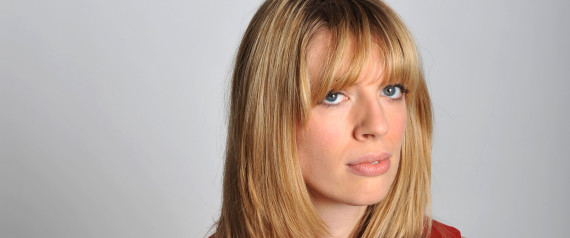 It's almost here! The Edinburgh Festival, that is. And with it, the Edinburgh Festival Fringe. And with that, more comedy shows than you can toss a caber at.
So to get in the mood, we'll be bringing you a fun little Edinburgh Q&A with some of the comics who'll be plying their wares at the Festival.
Kicking off with the wonderful Catie Wilkins - who returns to Edinburgh this year with her new stand-up show Joy Is My Middle Name. And who, like the good sport she is, was more than happy to answer our questions...
Pitch your Edinburgh show in 25 words or less.

Joy Is My Middle Name explores identity misuse, feminism and sex appeal, while still managing to contain cock jokes.

Your best Edinburgh moment?
The first time my show sold out. That was exciting.

And your worst?
Not sure, but I reckon it probably involved puddles, followed by cold wet feet and a lack of opportunity to dry off or change for several hours.

You've got one hour free in Edinburgh - what do you do?
That's a tricky amount of time to fill! Unless I was right outside a show that was about to start, I wouldn't be able to fit that in. If you're out and walk back to your flat, by the time you've got home it's generally time to go back out again. The only acceptable thing to do is find out who's around then drink beer and/or eat falafel with them.

Which Edinburgh landmark/venue/place would you give a 5 star review to?
The Underbelly. Not because that's where my show is, or anything. It's like a castle, so you can pretend you're a real court jester.

Give us a secret Edinburgh tip!
There's a secret stairway linking South Bridge to that Cowgate bit - I only found recently. It might not officially be a secret. Lots of people might know it. But I was very impressed when I found it. It was worth the smell of wee you have to encounter to save 10 minutes on your journey going round.

Deep fried haggis or deep-fried Mars bar?
Mars bar! All the way.

Kilt or trousers?
Kilt. You don't see them enough. I'd like them to make a comeback.

Arthur's Seat or Arthur Smith?
I can't be sure that Arthur's Seat isn't some elaborate art exhibition of Arthur Smith's making in the first place.

Complete this sentence: "In Edinburgh, I will be mainly...
...fretting, drinking and carrying around excess spare socks."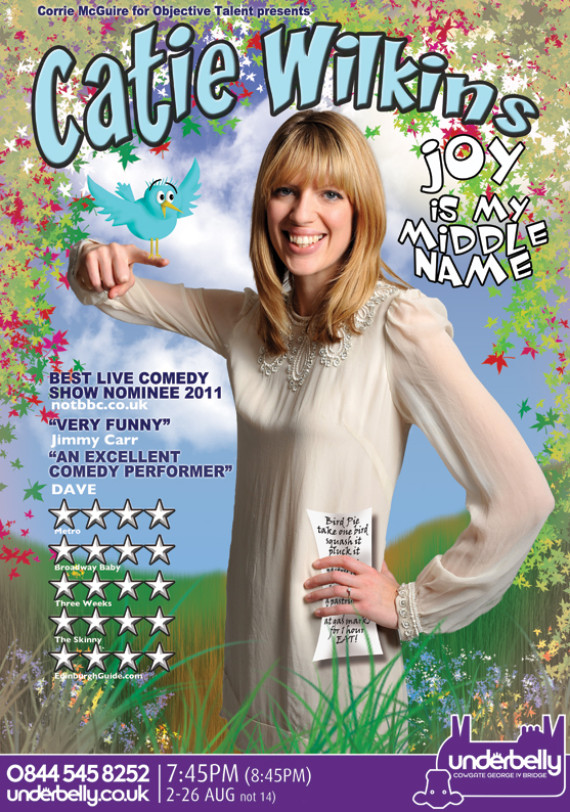 SUBSCRIBE TO & FOLLOW UK COMEDY