Westminster was plunged into short-lived chaos on Tuesday as black cab drivers united in Parliament Square against exclusive Olympic Lanes, which came into force across London this week.
The dedicated lanes, reserved for athletes, organisers and sponsors of the Games, have increased congestion in the city and the cabs protested in much the same way, clogging up Westminster and blaring their horns before bemused tourists on Tuesday afternoon.
Motorists face a potential £130 fine for using the Olympic lanes illegitimately.
Around 200 cabbies joined the protest, with police called in to manoeuvre traffic around the standstill.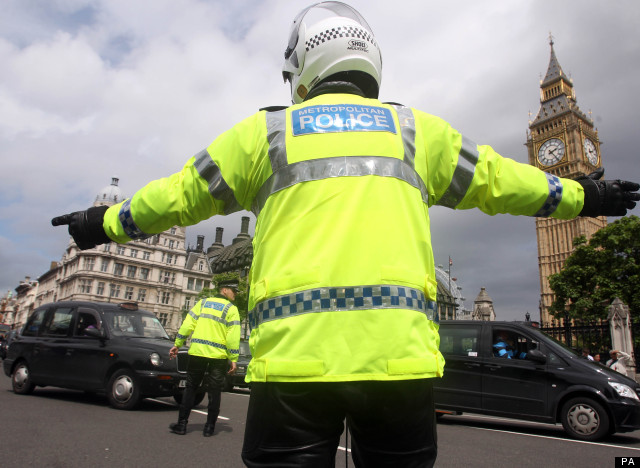 Met Police had to come in and marshal traffic
Jonathan Myers, of the United Cabbies group union, said: "There will be no access to these lanes for any traffic apart from the Olympics family.
"Taxis are excluded, which is unacceptable and wrong. This is a working city and we need to get around and do our job."
Myers said: "We've come to Parliament so MPs can wake up and hear what we're talking about."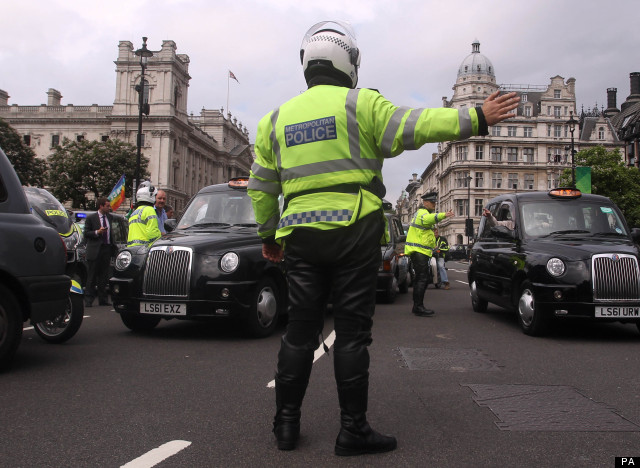 The cabbies plan to stage more protests over the next 10 days
"London is going to be gridlocked and today we are showing them what it is like when it is gridlocked."
Transport for London (TfL) criticised the protest, calling them "completely irresponsible" and urged drivers to get board and "ignore calls to join these unnecessary protests and instead show why they are regularly voted the best in the world."
After Tuesday's show of solidarity, the cabbies intend to cause further chaos six days from now and the following Friday, the day on which the Olympics' Opening Ceremony is held.