Amy Childs and her new man David Peters are head over heels for each other - literally - as they spend time on the rides at Thorpe Park earlier today.
Wearing jeans tucked into her boots and a checked shirt tied up to reveal her midriff, Amy greeted the assembled paps with her signature pout.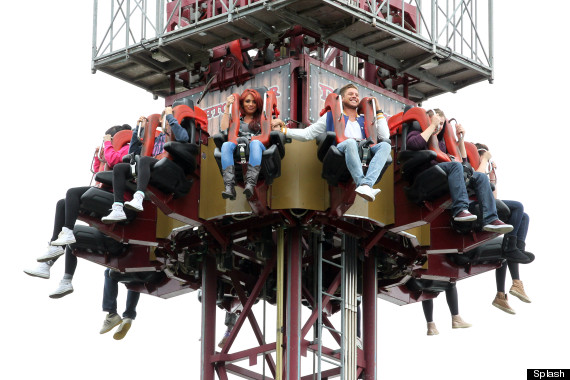 She won't be pouting once that ride gets going, that's for sure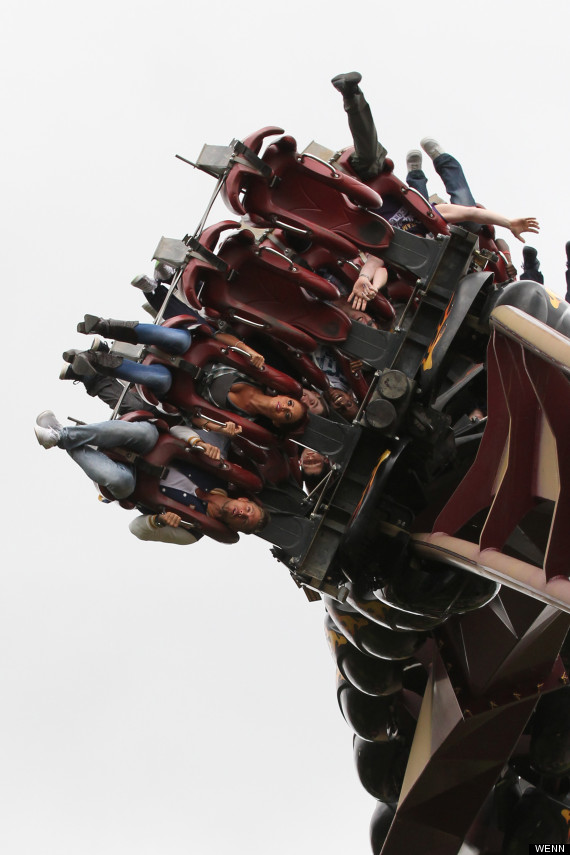 Now that girl's got pouting skills
It seems that theme parks could be fast becoming the new dating destination for rich and famous types after Kim Kardashian tweeted pics of her and boyf Kanye catching some thrills stateside on the Magic Mountain ride.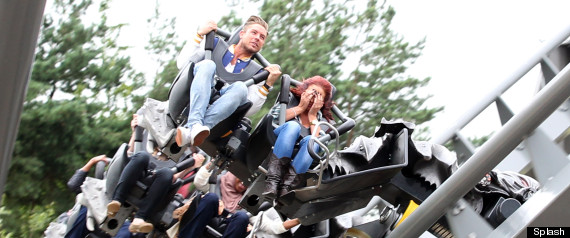 She just can't bear to look
By the looks of things Amy seems just as terrified as our Kim did.
Amy and David are a reality TV match made in heaven - Amy made a name for herself on TOWIE and model and Beckham lookylikey David was a contestant on ITV's dating show Take Me Out.
And it looks like Amy is keeping her light on.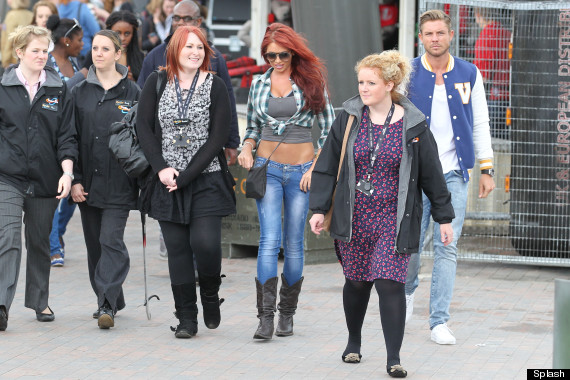 The happy couple
The pair were first linked back in May when they were spotted leaving a hotel together and were recently snapped at the launch of TOWIE co-star Harry Derbridge's shop in Essex.