A 1943 scheme by Nazi Germany to assassinate Winston Churchill through an explosive bar of chocolate has been uncovered nearly 70 years later in a secret letter from a wartime spymaster.
Fish was asked by Lord Rothschild to draw his impression of what such a package may look like based on its few known features.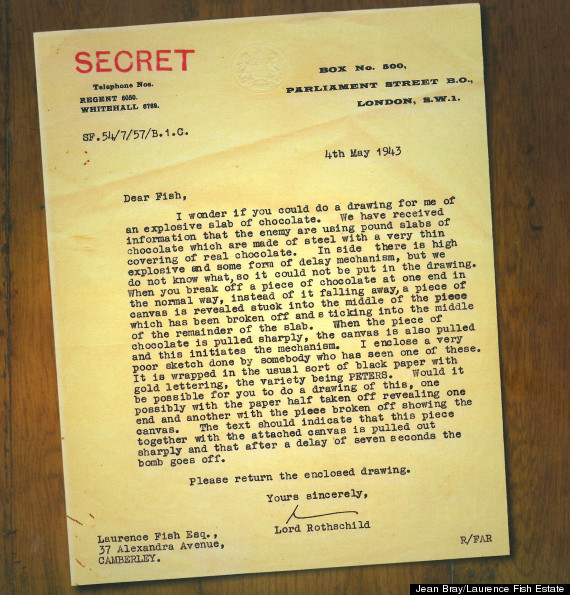 Lord Rothschild's letter in full
"When you break off a piece of chocolate at one end in the normal way, instead of it falling away, a piece of canvas is revealed stuck into the middle of the piece which has been broken off and a ticking into the middle of the remainder of the slab," Rothschild explained.
The letter was discovered by Jean Bray, Fish's widow, who was sorting through his possessions ahead of writing a book on his life.
Needless to say, the plot was foiled before it had a chance to bring the legendary politician to a sticky end.
SUBSCRIBE TO & FOLLOW UK DAILY BRIEF