Ranked as one of the five greatest moments in the history of the Spanish national team, the 1992 Olympic triumph is a reminder of how seriously the Games' football event is taken by countries.
Stuart Pearce may have assembled a squad of 18 for Team GB, but the "team" is questionable. There was however no such doubt over hosts Spain 20 years ago when they defeated Poland in the final to take gold in Catalonia.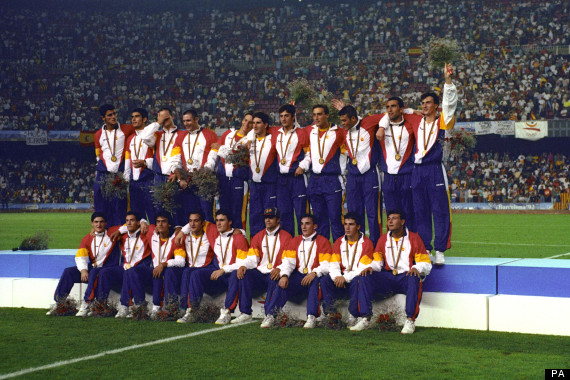 Almost 100,000 spectators filled the Camp Nou to see Barça favourites Albert Ferrer and Pep Guardiola, joined by Real Madrid's Luis Enrique, Sporting Gijón's Abelardo and Atletico Madrid's Kiko and others, as they took on Poland in the final, having defeated Italy and Ghana in the quarter and semi-finals.
In a pulsating match, the moment came in the 90th minute. It was Kiko, who had given Spain a 2-1 lead earlier, who pounced in stoppage-time to beat the Poles 3-2 in a dramatic finale.