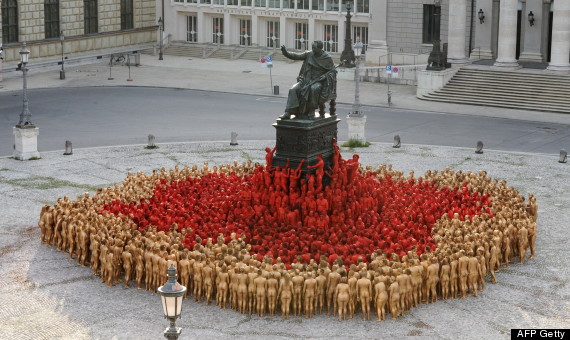 Red and gold: 1,000 men and women recreated scenes from Richard Wagner's opera Der Ring des Nibelungen
Tunick is known for nude installations, including a controversial shoot of 1,000 naked Israelis on the banks of the Dead Sea and 5,200 people on the steps of Sydney's Opera House.
SEE ALSO:
Spencer Tunick Munich Installation
Spencer Tunick Dead Sea installation
SUBSCRIBE AND FOLLOW
Get top stories and blog posts emailed to me each day. Newsletters may offer personalized content or advertisements.
Learn more