He only confirmed his romance with Isabella Brewster last week but Russell Brand went public with his new girlfriend this weekend... and then some.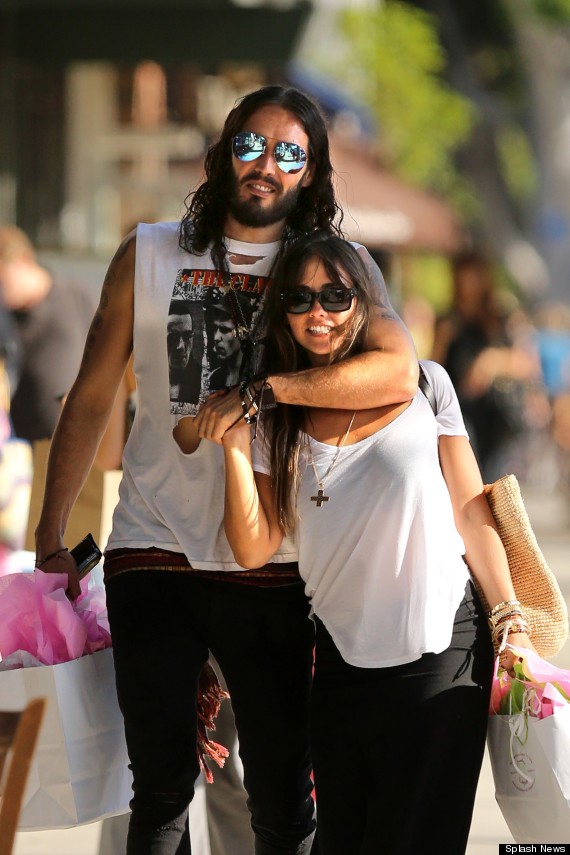 The loved-up pair were all smiles as they mooched around the clothes and books stores in LA's trendy Larchmont Street before stopping off for a bite to eat at a Greek restaurant.
Inside, the Brit comic and talent agent were all over each other as they shared a plate of food - and a few cheeky kisses.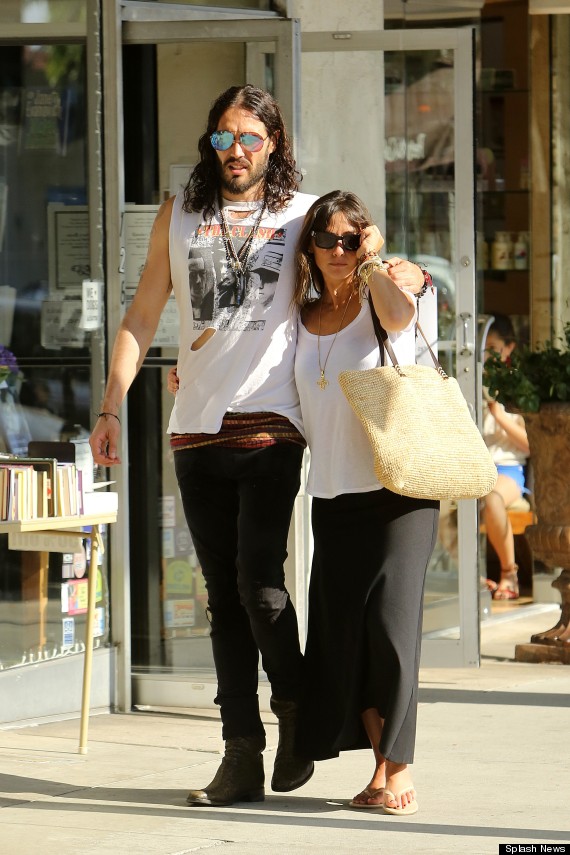 Awwww.
Russ has been seeing Isabella since his divorce from Katy Perry was finalised earlier this month and despite no longer being with the singer, he admits he still feels a responsibility towards her.
He told Culture magazine: "I feel a responsibility to her - she's living in all of this [Hollywood] and I don't want her to read things that make her think I have anything other than love for her. Because I don't want her to be hurt."
IN PICS: CELEB PDAs

Loading Slideshow
Get A Room! Celeb PDAs

Vanessa Feltz and Ben Ofoedu (Pic: WENN)

Get A Room! Celeb PDAs

David Walliams and James Corden (Pic: WENN)

Get A Room! Celeb PDAs

Denise Welch and Tim Healy (Pic: WENN)

Get A Room! Celeb PDAs

Sarah Harding and Tom Crane (Pic: WENN)

Get A Room! Celeb PDAs

Heidi Klum and Seal (Pic: WENN)

Get A Room! Celeb PDAs

Marc Anthony and Jennifer Lopez (Pic: WENN)

Get A Room! Celeb PDAs

Lewis Hamilton and Nicole Scherzinger (Pic: WENN)

Get A Room! Celeb PDAs

Marc Jacobs and Lorenzo Martone (Pic: WENN)

Get A Room! Celeb PDAs

Katy Perry and Russell Brand (Pic: WENN)

Get A Room! Celeb PDAs

Cy Waits and Paris Hilton (Pic: WENN)

Get A Room! Celeb PDAs

Nicky Hilton and David Katzenberg (Pic: WENN)

Get A Room! Celeb PDAs

Pamela Anderson and Tommy Lee (Pic: WENN)

Get A Room! Celeb PDAs

Katie Price and Peter Andre (Pic: WENN)

Get A Room! Celeb PDAs

Nickki Graham and Pete Bennet from Big Brother (Pic: WENN)

Get A Room! Celeb PDAs

Matt Willis and Emma Griffiths (Pic: WENN)

Get A Room! Celeb PDAs

Kirk Norcross and Lauren Pope (Pic: WENN)

Get A Room! Celeb PDAs

Wiz Khalifa and Amber Rose (Pic: WENN)
Also on HuffPost: