The beautifully photographed swans sweeping low over the lake at the beginning of this final episode proved a suitable metaphor for the 90 minutes that followed - serene, slow, much of the effort and activity going on beneath the smooth surface, the odd pyrotechnic whizz-bang notwithstanding.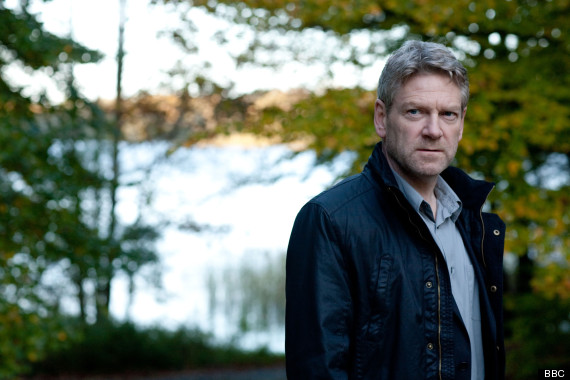 Wallander's problems were close to home in this final episode of three
After last week's sojourn to Riga, we were firmly back on local, domestic territory for Kurt, whose usual 'calm' existence was complicated by the creepy appearance of Anna, his daughter's friend, tormenting herself over the loss of her father, but also affiliated with some unknown cult, themselves intent on striking a big, furry match everywhere in the name of atonement.
This was not a particularly strong swansong, plot-wise, for this series of Wallander, with even the usually striking Lindsay Duncan underused as Anna's complicit mother, left to wring her hands and look guilty but helpless.
But the whole point of the story, that of a daughter finally breaking away from the hold of her father's love, faithfully fulfilled its purpose - providing a narrative counterpoint to the machinations of Kurt's relationship with his own daughter Linda.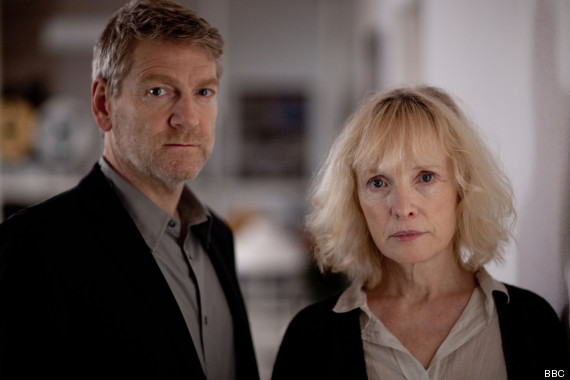 Lindsay Duncan co-starred with Kenneth Branagh in Before The Frost
Inevitably more interesting was who was, and who was not, back at our hero's homestead. While mentions of his missing love Vanja were relegated to appreciating the teabags she had left behind, his daughter came to stay with more successful results - successfully pressing all Wallander's buttons, a quick row about his absence at her wedding and then his bumbling sentimentality on the news that he was going to be a grandfather.
The final moments found Kurt fulfilling his paternal role, accompanying his daughter to the clinic, where they enjoyed an almost Thomas Hardy-like harbinger of hope with the clearest ultrasound I've ever seen.
This scene was a satisfying contrast to 90 minutes earlier, when Kurt was previously in a hospital, sitting forlornly at the bedside of his colleague Anne-Britt before she banished him, but also to the scene in the first episode of this trio, his therapy session with Vanja, which had proved so unsatisfying.
"I am who I am because of what I do," Kurt had announced then, almost defiantly.
Well, yes... but this finale proved he was also the sum of those whom he loved. As he told Linda when she asked for his preferred new title, "Granddad will be fine." And, indeed, it seems he will, even if we have to wait another long two years to see if Kurt's hard-earned optimism will be borne out, or prove as fleeting as ever.
Loading Slideshow