The actor, who portrayed Batman in all three of Christopher Nolan's films, spent nearly three hours chatting with those who had been injured in the attack. He was accompanied by his wife Sibi Blazic.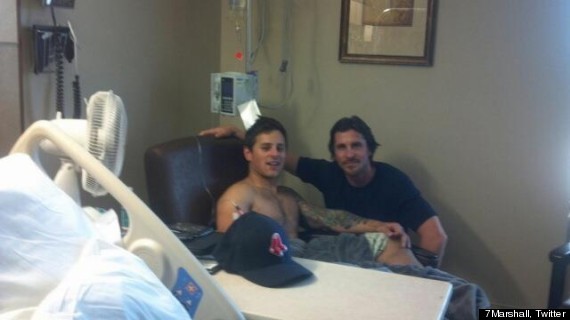 Carey Rottman, who was shot in the leg, chats with Christian Bale
"I cannot begin to truly understand the pain and grief of the victims and their loved ones, but my heart goes out to them."
Scroll down for video of the actor and his wife paying their respects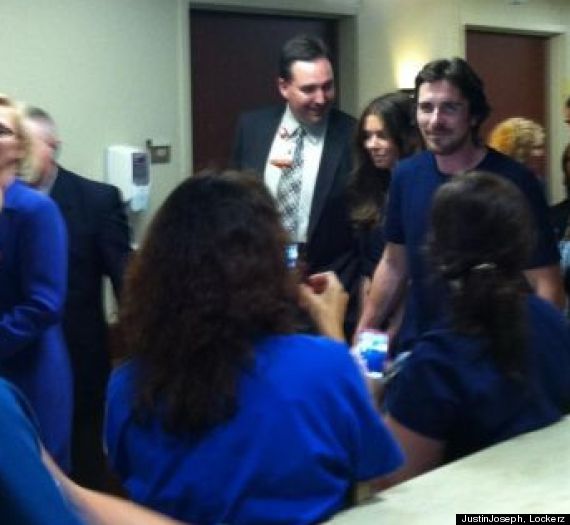 No bail was granted and formal charges will be filed against him on Monday.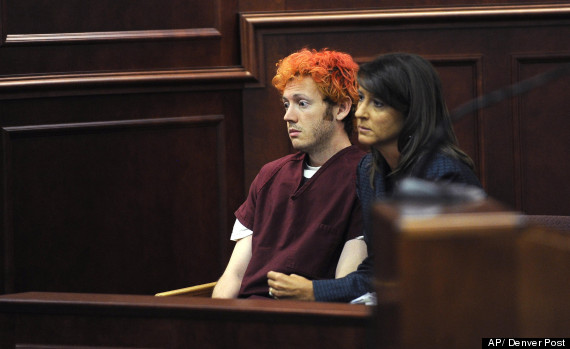 James Holmes appeared in court on Monday suspected of murdering 12 people
Scroll down for more pictures
READ MORE:
Batman Premiere Shooting At Century 16 Cinema
James Holmes First Court Appearance
Aurora shooting aftermath
Photos From Outside James Holmes Apartment
SUBSCRIBE AND FOLLOW
Get top stories and blog posts emailed to me each day. Newsletters may offer personalized content or advertisements.
Learn more